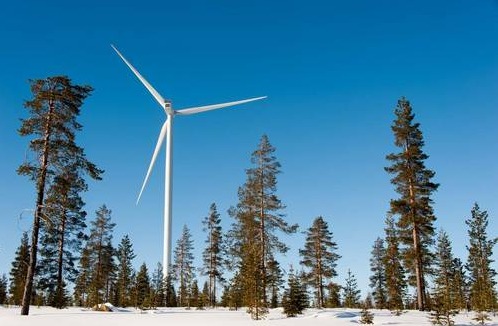 Nordex says that a major customer, ABO Wind, has ordered nine turbines from the 3 MW series with a rotor diameter of 131 meters through its Finnish subsidiary, ABO Wind Oy, for a wind farm in western Finland.
According to Nordex, the installation of the N131/3000 turbines is to begin this winter, and the wind farm will be fully operational in autumn 2017. The company says it is also responsible for turbine service and maintenance for a period of 15 years on the basis of a premium service contract.
As reported, the site in the municipality of Jämijärvi lies around 90 kilometers to the northwest of Tampere, in the region of Satakunta, characterized by good wind speeds of 7 m/s on average. The wind farm is intended to produce some 99,771 MWh of green electricity per year and will feature the cold-climate version of the turbines for ABO Wind.
With this order, Nordex further improves its position in Finland, an important wind market where the manufacturer has been active via a subsidiary since 2011. Patxi Landa, Nordex chief sales officer in sales and marketing, notes that ABO Wind has also worked with Nordex on projects in Germany, France and Ireland.
"With our four projects already set up or under construction, we are installing 83.1 of the approximately 2,000 MW of wind energy with guaranteed feed-in remuneration," says Klaus Pötter, managing director of ABO Wind Oy.
Nordex notes that three further projects totaling 80 MW have been approved and have a secure grid connection. In addition, five projects with 150 MW are under development.