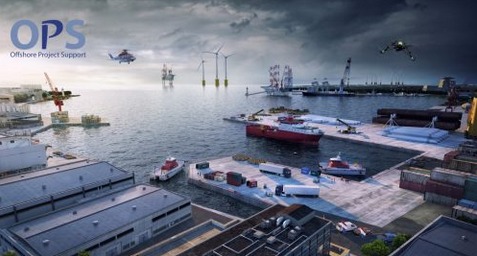 Four Dutch companies – Den Helder Support Service (DHSS), Den Helder Aircraft Systems, Glomar Offshore and GEOxyz – recently set up a joint venture to provide a complete package of specialized services above and below water in the offshore energy industry.
According to the companies, the joint venture is called Offshore Project Support (OPS), and it has a diverse fleet of offshore support vessels that can carry out remotely operated vehicle, diving, drone, rope access and geotechnical inspection services. As reported, the joint venture also includes an in-house ships agency with warehousing services and helicopter logistics.
Concerning underwater activities, OPS specializes in hydrographic, geophysical and geotechnical surveys. Founding partner GEOxyz provides these services with more than 60 personnel and a fleet of dedicated survey vessels.
"We believe that joint forces and shared knowledge of a wide range of services is one of the key elements to accelerate, especially in the offshore wind, an industry which is strongly focused on cost efficiency," said Wim Schouwenaar, CEO of DHSS and founding partner of OPS. "By partnering in OPS, we have created a body which can operate at a high qualified level against a very cost-effective rate."