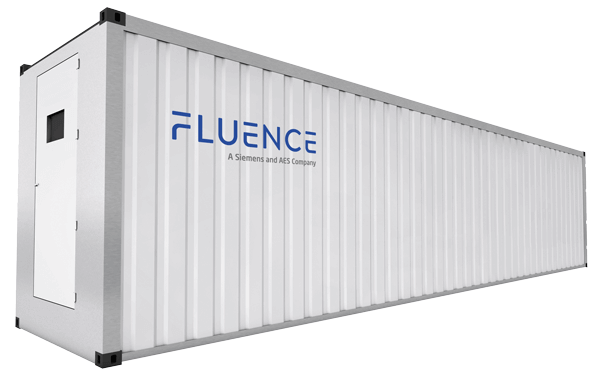 Fluence Energy LLC, an energy storage technology and services company jointly owned by Siemens and The AES Corp. (AES), has announced the receipt of all government approvals and authorizations and the launch of business operations on Jan. 1. The parent companies initially announced the planned formation of the 50/50 joint venture last July.
According to a press release, Fluence combines the engineering, product development, implementation and services capabilities of AES Energy Storage and Siemens' energy storage team and embarks on an aggressive expansion of the business backed by the financial support of the two parent organizations.
Fluence is also announcing that it will be the supplier of one of the world's largest lithium-ion battery-based storage projects, a 100 MW/400 MWh (four-hour duration) installation in Long Beach, Calif., serving Southern California Edison and the Western Los Angeles area. Bringing together the people, technology and customers of AES Energy Storage and Siemens' energy storage team, Fluence builds on more than a decade of grid-scale battery-based energy storage experience and one of the largest advanced battery-based energy storage fleets in the world with nearly 500 MW deployed or awarded across 15 countries, according to the release.
Finally, Fluence is announcing a new and ongoing sales partnership through which the Siemens global sales force will market and sell Fluence energy storage systems, including Siestorage, Advancion, and the newest Fluence platform: SunFlex Energy Storage for solar PV. According to the release, this new partnership provides Fluence with a global sales presence in 160 countries from a trusted supplier to thousands of utilities, power developers and large commercial customers, while giving Siemens access to one of the most proven and widely deployed grid storage technology platforms.
"We continue to believe in and deliver on the promise of energy storage to reduce costs, improve power systems, and create a more sustainable future," says Stephen Coughlin, president and CEO of Fluence. "However, we saw customers struggling to find a trusted technology partner with deep knowledge of the power sector and the ability to deliver an industrial grade solution they could count on to be there in the future. With a team drawn from both Siemens and AES, we are fluent in the power sector and bring the capabilities, global reach and experience to make sure our customers achieve the full value of storage."
In addition to technology and installation, Fluence will offer a suite of financing packages through a new partnership with Siemens Financial Services, including leasing and project finance options.