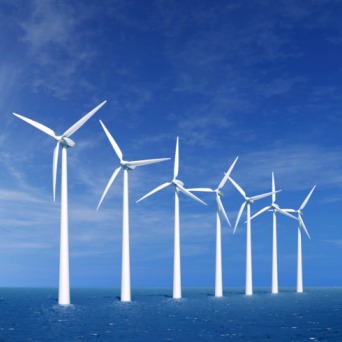 ScottishPower Renewables and Vattenfall have agreed to independently take forward offshore wind farm projects within the East Anglia Zone, which is off the coast of East Anglia in the U.K.
This follows industry-wide changes agreed upon with The Crown Estate, where zone development agreements will be replaced with project-specific agreements.
ScottishPower Renewables and Vattenfall intend to focus on developing projects in the southern and northern areas of the zone, respectively. The overall capacity remains at up to 7.2 GW of potential, and each developer is working on proposals for around half of the overall capacity.
ScottishPower Renewables is developing the 714 MW East Anglia ONE project, which has planning consent and a contract for difference in place.
East Anglia THREE, with a capacity of up to 1,200 MW, is also in development, and a planning submission is expected to be made by the end of the year. Negotiations are ongoing with The Crown Estate on additional projects within the southern area.
Vattenfall intends to take forward the East Anglia FOUR project in the northern area and is in discussions with The Crown Estate to define further projects in this section of the zone.
Both companies will continue to work together closely on a range of common factors that cross over between the development areas, such as sharing offshore wind measuring equipment, zone wide survey data and other key interfaces.
"We have always believed that the East Anglia Zone has tremendous potential, with some of the best conditions anywhere in the world for developing offshore wind," says Jonathan Cole, managing director for offshore wind at ScottishPower Renewables. "Following several years of detailed investigations in the zone, the overall capacity that we hope to build out has not materially changed, which confirms our original optimism."