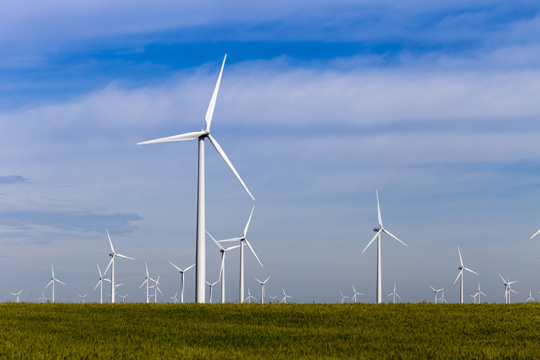 Midwest Energy has signed a power purchase agreement with Westar Energy for 57 MW of wind energy from the Kingman Wind Energy Center, located in Kingman County, Kan.
Midwest Energy is a customer-owned cooperative serving 50,000 electric and 42,000 natural gas customers in 40 central and western Kansas counties. It currently purchases 49 MW of wind under contract from the Smoky Hill Wind Farm in Lincoln County, Kan.
By 2017, more than a quarter of the energy its customers use will come from Kansas wind resources, says the cooperative.
This agreement will bring Midwest Energy's total wind energy supply to 106 MW. Financial details of the contract were not disclosed.
The Kingman Wind Energy Center is scheduled for completion by early 2017.