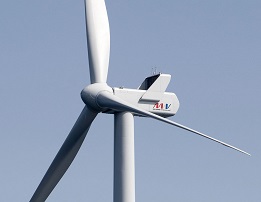 MHI Vestas Offshore Wind has received a firm and unconditional order for 50 V112-3.3 MW turbines for the Nobelwind offshore project in Belgium.
With a 165 MW capacity, the turbines are expected to be delivered and commissioned in 2016 and 2017, respectively.
The project, located 47 km from the coast of Belgium in the North Sea, will produce 651 GWh of clean energy annually – enough to power over 186,000 Belgian households.
Included in the contract between MHI Vestas Offshore Wind and customer Parkwind NW is a 15-year, full-scope service agreement. This project marks the third collaboration between the two companies.
"When the project is completed, MHI Vestas and Parkwind will have together installed over 500 MW in Belgium, with all projects serviced by MHI Vestas technicians working out of our site office in Oostende,' comments Jens Tommerup, CEO of MHI Vestas Offshore Wind.