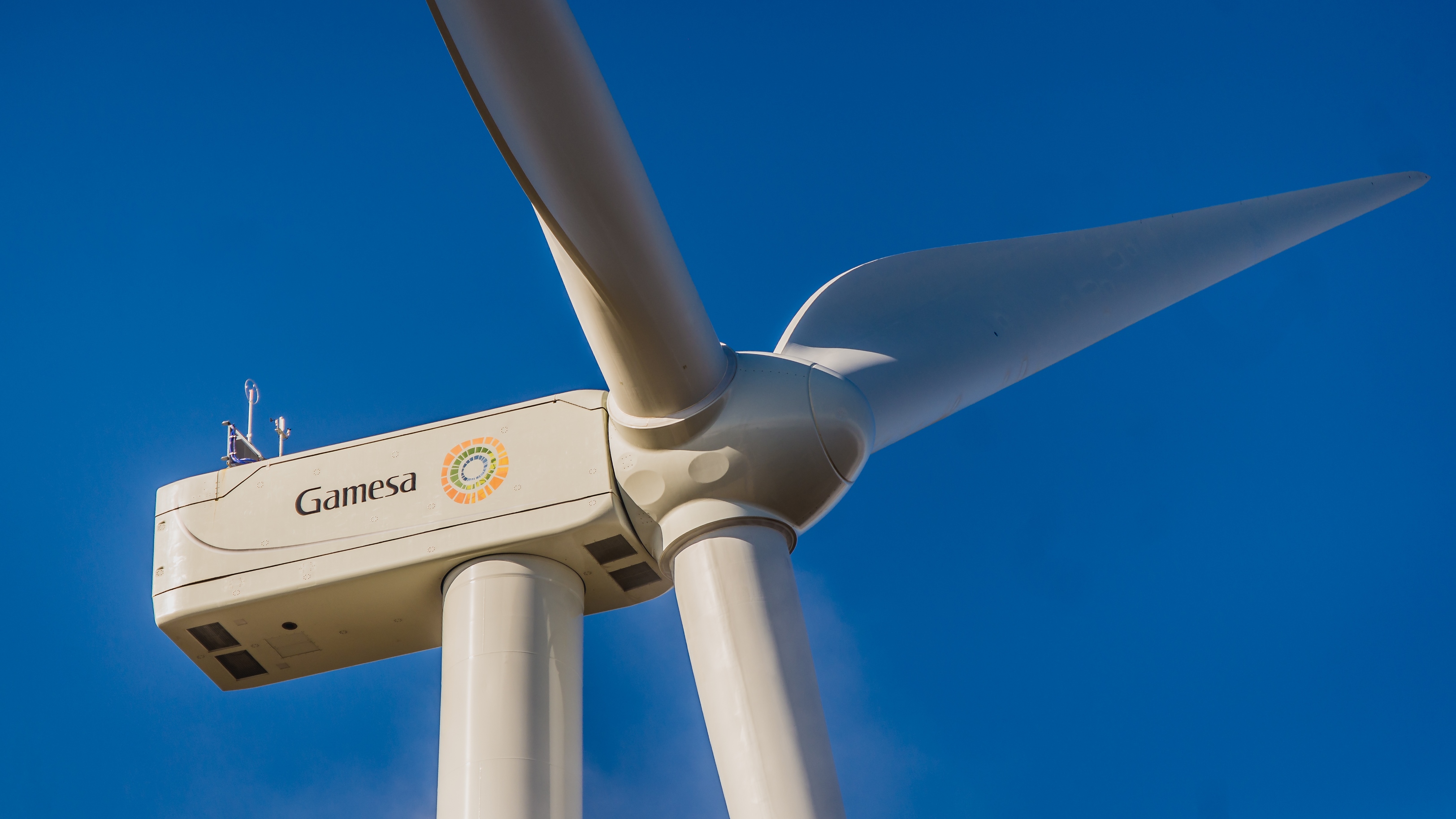 Gamesa has secured the first order for its new G132-3.465 MW turbine platform. The company will install 57 of its G132-3.465 MW wind turbines for a project in Mexico.
Specifically, Gamesa will install 198 MW for an undisclosed power utility's wind farm.
The new platform, unveiled one year ago, builds on the technology in the company's 2.0 MW and 2.5 MW platforms: It leverages the same mechanical and electrical systems but boosts nominal capacity.
The G132-3.465 MW – part of the company's 3.3 MW platform – also comes in four different tower heights, ranging from 84 to 134 meters, so that it an be tailored to a region's specific requirements and wind ranges.
Moreover, the new turbine's blade, which is made from fiberglass and spans 64.5 meters, features a new family of aerodynamic edges to increase annual output and minimize noise, says Gamesa.
Since it began doing business in Mexico back in 1999, Gamesa has installed 1,100 wind turbines nationwide.