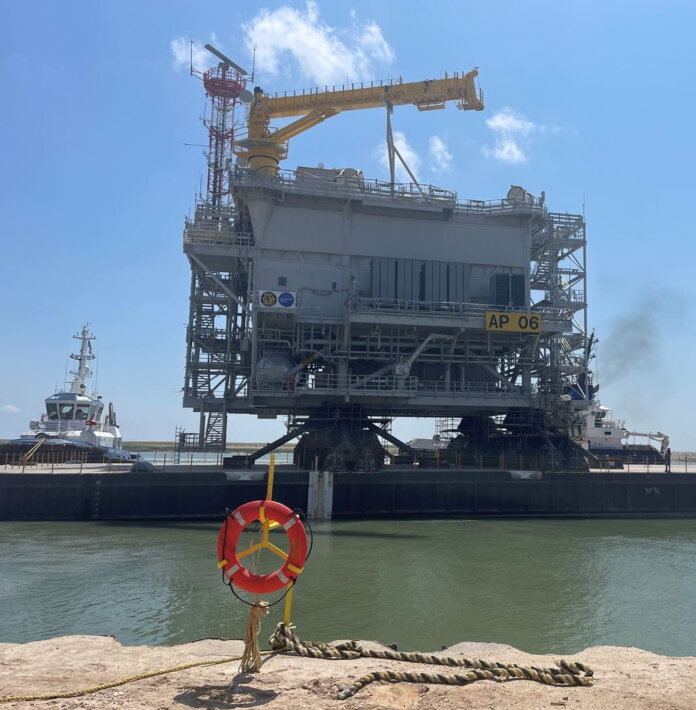 LJUNGSTROM has signed another contract with Riggs Distler & Co. Inc. to provide specialized structural steelwork for the Revolution Wind and South Fork Wind projects.
Revolution Wind and South Fork Wind are joint venture projects between Orsted and Eversource. The offshore wind farms will be located approximately 15 miles south of Rhode Island and 35 miles east of Montauk Point, with a combined capacity of over 800 MW. The South Fork project is expected to commence operations by the end of 2023 and Revolution Wind by the end of 2025.
The Orsted offshore wind construction hub facility at ProvPort in Rhode Island will receive deliveries for the Revolution and South Fork projects. Riggs Distler will directly employ more than 125 skilled tradesmen and women from local labor unions to assemble the components on-site.
"We continue to expand our ongoing relationship with Riggs Distler on these important projects and are proud to be supporting Orsted and Eversource on their development of offshore wind projects with our innovation-driven manufacturing background and expertise," says Matt Ferris, managing director, LJUNGSTROM USA.
LJUNGSTROM is the first U.S. supplier with proven experience on delivering secondary steel components for U.S. offshore wind projects, and it has developed new proprietary fabrication processes and tooling to support the scale and serial production requirements, the company says.