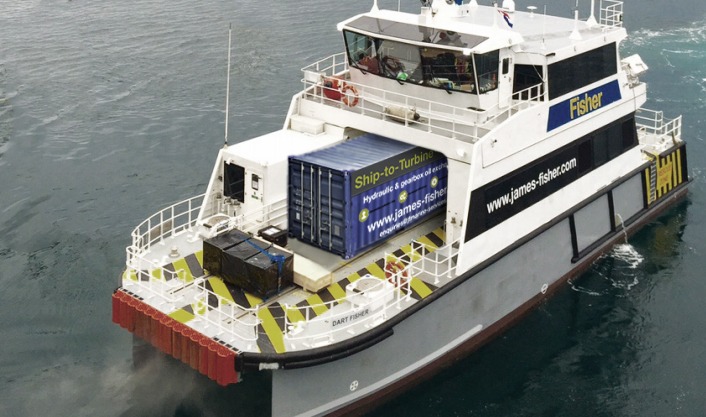 James Fisher Marine Services (JFMS), a provider of integrated marine services to the offshore renewables industry and part of James Fisher and Sons plc, has signed an exclusive cooperation agreement with Oil Management and Services GmbH (OMS) to serve the offshore wind industry.
According to JFMS, the combined and complementary expertise of the two companies will offer significant benefits to customers in the European offshore renewables industry, with the delivery of full oil lifecycle services, including gearbox and hydraulic oil change, enhancing the safety and performance of offshore wind turbines.
OMS was set up to provide holistic solutions for the monitoring, management and treatment of lubricants. The company has also developed oil change handling equipment for both on and offshore operations, as well as high-performance pumps and filtration components.
The companies state that the agreement will provide a customer-focused oil management service, delivering efficiency, reliability, low maintenance costs and reduced downtime for offshore wind turbines, supporting the European offshore renewables industry cost-reduction initiative to reduce the cost of megawatt per hour for offshore wind.
As part of this collaboration, the two companies will jointly promote JFMS' Ship-to-Turbine oil exchange system for the direct extraction and refill of offshore wind gearbox oils directly from a conventional access vessel.
This agreement will also enable JFMS and OMS to offer a broader range of complementary services to support asset management for customers in the offshore renewables industry, including diving and ROV services, offshore equipment rental, and JFMS' condition monitoring system, Mimic, with oil analysis reporting.