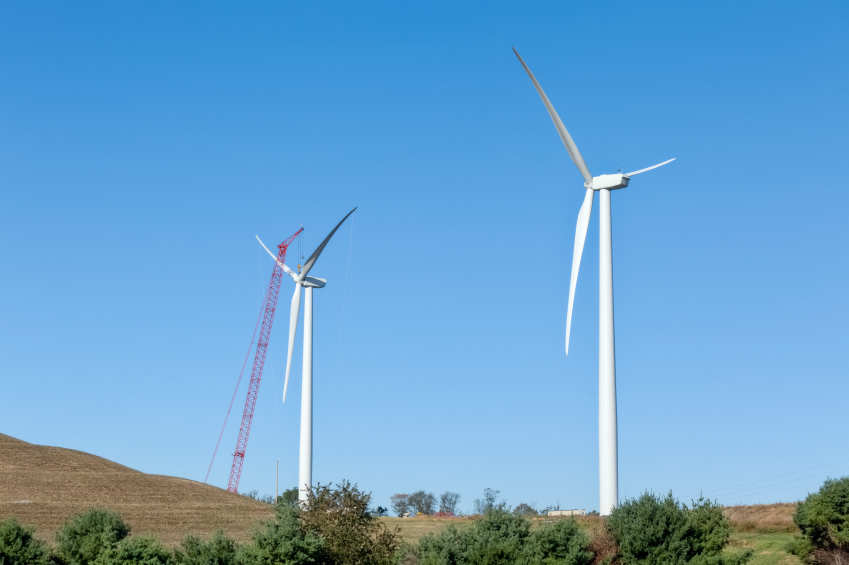 Storage and information management company Iron Mountain Inc. has announced the signing of a 15-year wind power purchase agreement that will exchange 30% of its North American electricity footprint with renewable energy. The purchase of two-thirds of the power produced by a new wind turbine farm – currently under construction in Ringer Hill, Pa. – will provide Iron Mountain with long-term rate stability and expected annual savings of up to $500,000 in utility costs.
The power generated by the Ringer Hill turbines will directly provide for the energy needs of Iron Mountain's entire mid-Atlantic operations, which currently consume over 80,000 MWh of electricity annually. This wind power purchase will support the energy requirements for Iron Mountain's emergent data center business, projected to account for as much as 20% of the company's electricity use in North America as the business grows.
The agreement was signed in December 2015 with New Jersey Resources, a company that provides natural gas and clean energy services, including transportation, distribution and asset management. The Ringer Hill wind farm is scheduled to go online later this year.