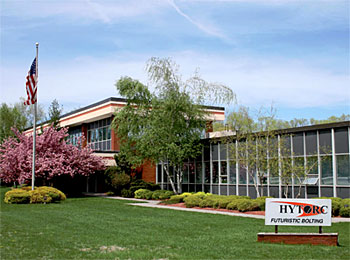 Industrial bolting systems manufacturer
HYTORC
says it has added a department division – for in-house customer service and business development collaboration – at its Mahwah, N.J., location.
The renovated and converted space was formerly dedicated to repairs, which has been moved to the company's John K. Junkers International Distribution Center in South Hackensack, N.J. The company's wind division, HYTORC Wind LLC, provides equipment including hydraulic and pneumatic torque wrenches.
The new office area brings together HYTORC customer service representatives, industry specialists and the business development team. In the past, these groups were separate; however, the new space brings them together, says HYTORC.
Relocating the staff to the newly renovated space doubles the square footage for these departments, says HYTORC, which adds that there remains capacity for future expansion.
The company says it also improved technology in order to help further organize and assist the team as a whole. Mapping and customer relationship management software are now both included in corporate strategy – aiding the departments with managing customer interactions, tracking support, synchronizing sales, and forwarding information to the necessary representatives and managers in the field.
Photo courtesy of HYTORC: Corporate headquarters in Mahwah, N.J.