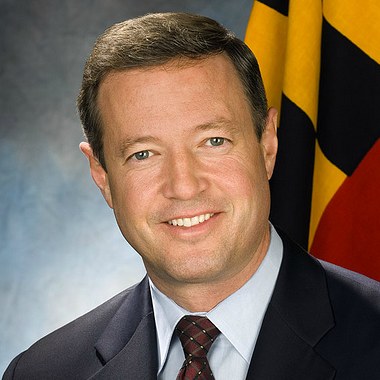 Despite the Maryland General Assembly's failure to enact legislation proposed last year by Gov. Martin O'Malley, the governor has not given up on his efforts to make the state the next offshore wind energy hotbed.
In his legislative agenda for the coming year, O'Malley – who has long been a vocal proponent of offshore wind – unveiled a revamped proposal: The Maryland Offshore Wind Energy Act of 2012.
The bill establishes an offshore wind renewable energy credit (OREC) carve-out of at least 450 MW within Maryland's existing renewable portfolio standard (RPS), which is 20% by 2022. According to O'Malley, the OREC requirement would not only help the state meet its RPS, but also create 1,800 construction jobs and 360 ongoing maintenance jobs within Maryland.
O'Malley's attempt at offshore wind legislation last year was dismissed by the state's General Assembly, which expressed concerns about the bill's effect on ratepayers. The governor's 2011 proposal would have required public utilities to enter into long-term power purchase agreements with wind power generation facilities off the Mid-Atlantic coast.
The new proposal aims to reconcile those concerns by limiting the anticipated rate impact to $2.00 per month for the average residential customer. This stipulation, however, would not go into effect until 2017.
Despite the General Assembly's claims in defense of ratepayers, studies have shown that Maryland consumers strongly support offshore wind power in their state. In fact, one survey asked residents if they would be willing to pay $2.00 extra on their electric bill for offshore wind power – a statement that garnered between 55% and 75% of respondents' support, depending on their region.
Nonetheless, the issue remains of whether developers will have interest in – and the capital necessary – for offshore projects. NRG Energy's Bluewater Wind has expressed interest in developing off Maryland's shore, but the company recently encountered the harsh realities of the offshore wind market when it was unable to find an investment partner for a proposed project off Delaware's coast.
Despite the market's uncertainty, industry observers are optimistic about the possibilities presented by O'Malley's proposal. Marylanders for Offshore Wind, a statewide coalition of pro-wind organizations, sees the legislation as a boon for both the state and the industry.
"This forward-thinking legislation will help protect our air, water and public health for years to come, as it creates thousands of jobs and helps revive Maryland's economy," Josh Tulkin, state director of the Maryland Chapter of the Sierra Club, which is a member of the wind coalition, said in a statement. "Other states are already looking to tap the tremendous potential of the wind blowing off our coast. This is the year for Maryland to get ahead of the curve and move forward with clean, local offshore wind power."