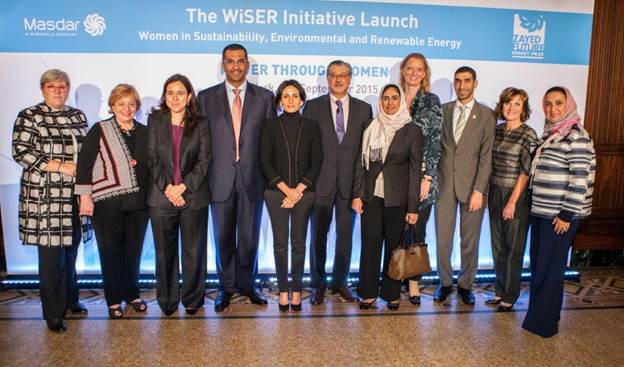 As world leaders gathered in New York City for the United Nations General Assembly, over 80 officials representing a diverse range of organizations convened to launch the Women in Sustainability, Environment and Renewable Energy (WiSER) Initiative.
Founded by Masdar, Abu Dhabi's renewable energy company, and the Zayed Future Energy Prize, WiSER aims to empower and inspire women to be catalysts of innovation and the drivers of commercial solutions that will address climate change and the secure access of food, energy and water.
Sultan Al Jaber, United Arab Emirates minister of state chairman of Masdar, said, "WiSER aims to be both a platform for dialogue, new thinking and thought-provoking ideas, as well as a pathway for women to gain real-world experience and to build the skills necessary to be leaders of industry, and drivers of commercial solutions."
During the launch event at the Plaza Hotel, leadership from Masdar and the Zayed Future Energy Prize unveiled key elements of the WiSER initiative designed to promote the important role that women play in industries related to science, technology, engineering and mathematics. WiSER intends to partner with academic and research institutions, women's networking groups and corporate interests in order to create education and training opportunities that will enable young women of all ages to develop the necessary hands-on industry experience to contribute to these industries.
WiSER has also announced that the group will convene regularly in cities around the world to encourage participation in these fields.