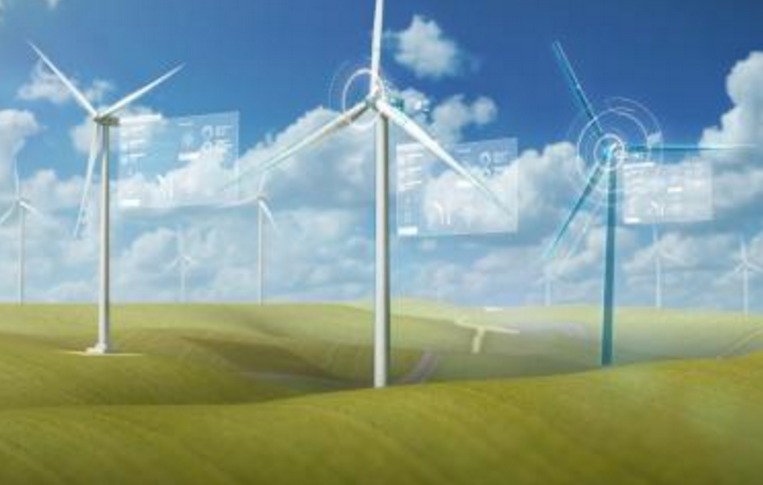 GE Renewable Energy says it has secured five-year Digital Wind Farm services contracts for two aging wind farms in central Japan – the 30 MW Shirama wind farm and 22 MW Chosi project.
According to GE Renewable Energy, Kinden Corp.'s Shirama wind farm, a seven-year-old project near Osaka, expects the digital solution will increase the site's annual energy production (AEP) by up to 5%. A second contract, signed with Kandenko, is expected to deliver up to 2% higher AEP for the 22 MW Chosi project, a 12-year-old wind farm near Tokyo.
"Our Digital Wind Farm concept is starting to gain traction all over the world. These two projects in Japan are great examples of our lifecycle approach to services – we are using data and analytics to create new value from older machines," says Anne McEntee, president and CEO of GE's onshore wind business.
Originally commissioned in 2004, the Chosi wind farm consists of 15 units of GE's 1.5s product. Using GE's Prognostics and PowerUp Services software applications, the site will implement a turbine performance enhancement strategy that involves fine-tuning the pitch angle according to the site's real-world operating conditions.
The resulting data will help the team analyze current and historical performance and help predict the remaining useful life of key components in the aging machines. The Kandenko team expects the new technology to boost revenue by up to $650,000 over the remaining lifetime of the project.
Kinden Corp.'s 30 MW Shirama project near Osaka is made up of 20 units of GE's 1.5sle wind turbines. First commissioned in 2009, the site will also receive GE's Prognostics and PowerUp Services applications, implementing software and hardware enhancements that utilize a new blade clearance operation mode that helps the turbines run more efficiently and increase overall plant production by up to 5%.
GE's Digital Wind Farm concept extends to a wide variety of existing turbine models, and the apps are also compatible with the company's new 2 MW and 3 MW wind turbines. In May, the company unveiled a new suite of Digital Wind Farm applications that were developed to enhance production and improve wind farm profitability.