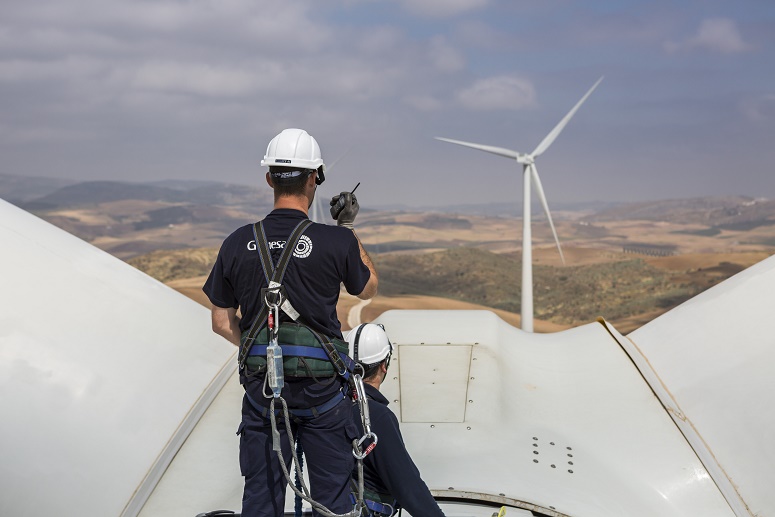 Having won an 11 MW order in the Netherlands, Gamesa is now entering the Dutch wind power market. In addition, the company has won another five European orders for the installation of 72 MW in total.
The Dutch contract entails the replacement of old turbines at several wind farms with three Gamesa G58-850 kW and 10 G52-850 kW turbines.
Three of the European orders comprise the supply of 35 MW in France. The first encompasses the installation of eight G97-2.0 MW turbines at the Quatre Vallées III complex, located in the town of Coole in the north of France. These turbines are slated for delivery during the last quarter of this year, and the project is due to be commissioned in early 2017. The contract also encompasses the provision of operations and maintenance services for 15 years.
One of the other French contracts entails the turnkey construction of an 11 MW development in the Loire Valley, at which Gamesa will install five G114-2.1 MW turbines toward the end of this year. Commissioning is expected in March 2017.
The company will also supply another four G97-2.1 MW turbines at another development in Brittany; this project is also slated for commissioning in 2017.
In Italy, Gamesa has secured a contract for the supply of 10 G114-2.1 MW and three G114-2.0 MW turbines at a wind facility being developed in the south.
Meanwhile, in Greece, Gamesa has been contracted to install 12 G52-850 kW turbines for a wind farm on the island of Eubea.
With these new orders, Gamesa says it is continuing to make inroads into the Europe, Middle East and Africa region – which represented 27% of its sales in the first quarter of 2016 (up from 17% in the same period of 2015).