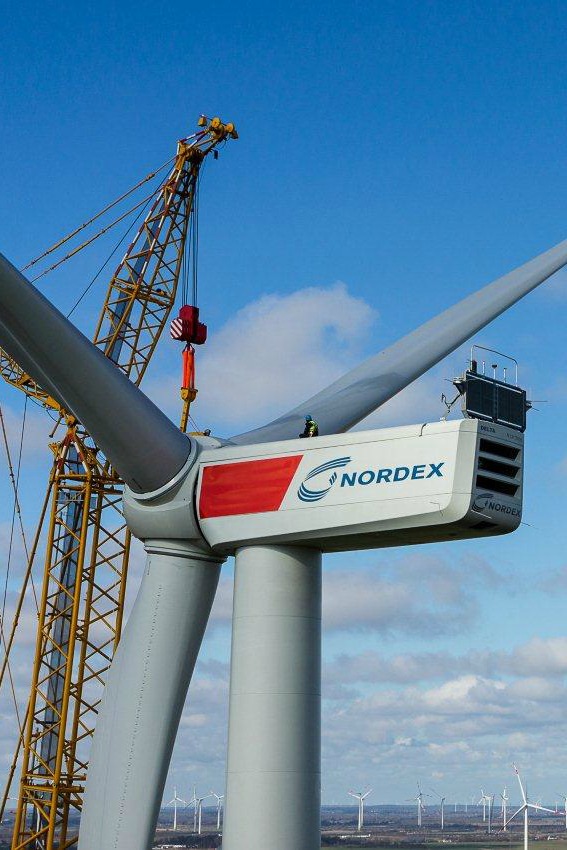 Turbine maker Nordex SE says its Generation Delta N131/3000 light-wind turbine has garnered 78 MW in orders from Finland and Germany.
Finnish asset management company Taaleritehdas has ordered nine N131/3000 turbines for the Kooninkallio-Kankaanpaa wind farm. The project is located in a flat woodland region in southwestern Finland. The local wind conditions match those of a classic IEC3 site, meaning that N131/3000 turbines to be installed at the site are an ideal choice to generate high yields.
The order follows on the heels of a previous bid from Taaleritehdas for the Myllykangas II wind farm.
Nordex is also supplying nine N131/3000 turbines for a pair of community wind farms located in Germany. Nordex was recently approved by German regulators to begin selling its N131/3000 turbine platform at hub heights of 99, 114 and 134 meters.