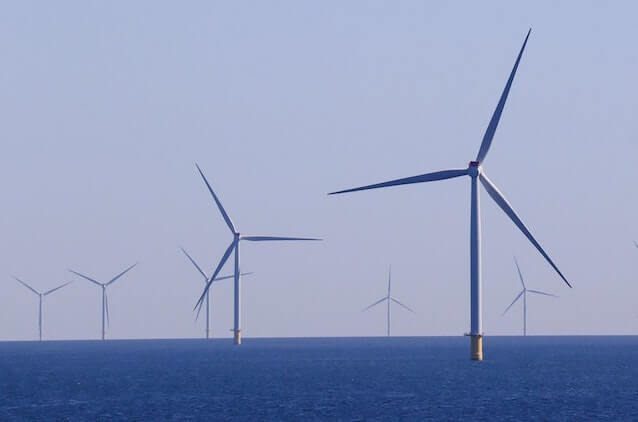 Eversource Energy, operator of New England's largest energy delivery system, has completed its sale of the uncommitted lease area of approximately 175,000 developable acres located 25 miles off the south coast of Massachusetts. Danish energy company Orsted was the buyer, paying $625 million in an all-cash transaction. Initially announced on May 25, 2023, the transaction just closed following approval from the Committee on Foreign Investment in the United States.
"We share the same goals as the states in which we operate when it comes to building the clean energy delivery systems of the future," says Joe Nolan, Eversource president, chairman and CEO. "With Orsted as the 100% owner of this lease area, we are confident it will play a critical role in decarbonizing the generation mix of Southern New England and New York."
Eversource and Orsted also executed a tax equity capital contribution agreement for South Fork Wind. Eversource will use a portion of the proceeds from the lease area sale to provide its anticipated tax equity investment for South Fork Wind. The contribution for Eversource's new tax equity member interest is expected to be approximately $545 million. Eversource expects to recover this tax equity member interest investment primarily in the form of investment tax credits as turbines are placed in service for South Fork Wind. These credits will be utilized to reduce federal tax liability, including refunds expected over the next nine months.
Eversource also expects to receive approximately $273 million of this contribution as a distribution from the project prior to its commercial operations date, as it currently remains a managing member of the project, along with Orsted. Construction of South Fork Wind commenced in early 2022, with commercial operation expected in late 2023. Eversource's tax equity investment in South Fork Wind is expected to close in the third quarter.
As a result of Eversource completing its Offshore Wind Strategic Review, Eversource announced that it is in the best long-term interest of the company to advance the sale of its existing 50% interest in its three jointly owned contracted offshore wind projects (South Fork Wind, Revolution Wind and Sunrise Wind) with a total capacity of 1,758 MW. This process continues to progress and Eversource expects to announce details of this transaction soon.
Eversource has engaged Goldman Sachs as its financial advisor to assist with the transactions and Ropes & Gray serves as its legal counsel.
Photo by Damir