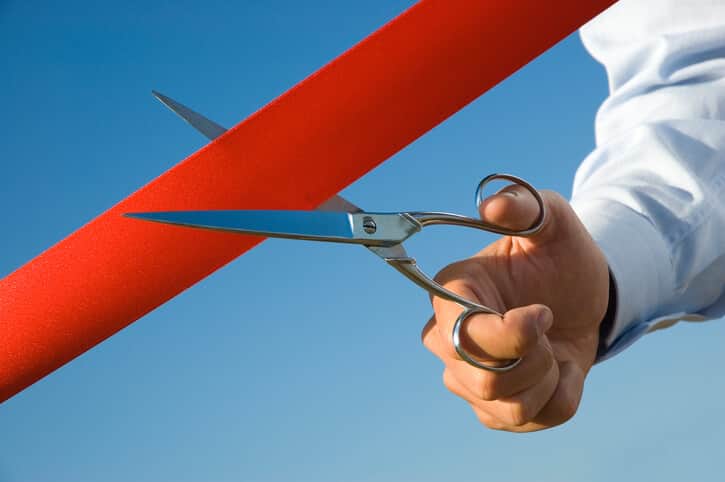 Enel Green Power North America Inc. (EGP-NA) recently inaugurated its new North American headquarters in Andover, Mass.
EGP-NA, part of the renewable energies division of the Italy-based Enel Group, owns and operates renewable energy projects in North America. The company first entered the U.S. market in 2000 when it acquired 300 MW of hydropower projects, including two in Massachusetts. Since then, the company says it has increased its renewables capacity tenfold and added more than 400 employees across the U.S.
EGP-NA's new office, located at Andover Landing at Brickstone, includes carpet made from recycled materials, electric vehicle charging stations, reclaimed wood flooring, low-flow water fixtures, LED lighting, and a recycling and composting program. EGP-NA worked with Massachusetts-based contractors to completely renovate the more than 60,000-square-foot facility. EGP-NA's new office is also home to the company's control room from which it monitors and manages its nationwide portfolio.
On hand for the inauguration were Gov. Charlie Baker, R-Mass., and other federal, state and local authorities, the company says.
"The opening of Enel Green Power's newly expanded Andover headquarters is a testament to the growth and strength of the commonwealth's clean energy industry," said Baker. "Our administration is committed to working with companies like Enel Green Power to solidify Massachusetts' position as a national leader in the adoption of renewable energy generation and innovation."
"We are proud to welcome Gov. Baker and other key stakeholders from Massachusetts to our new space to help us celebrate this achievement," added Rafael Gonzalez, head of EGP-NA. "Our company's success is a testament to the state's skilled workforce, attractive business climate and strong renewable energy economy – all factors that have allowed us to grow here for more than 15 years."