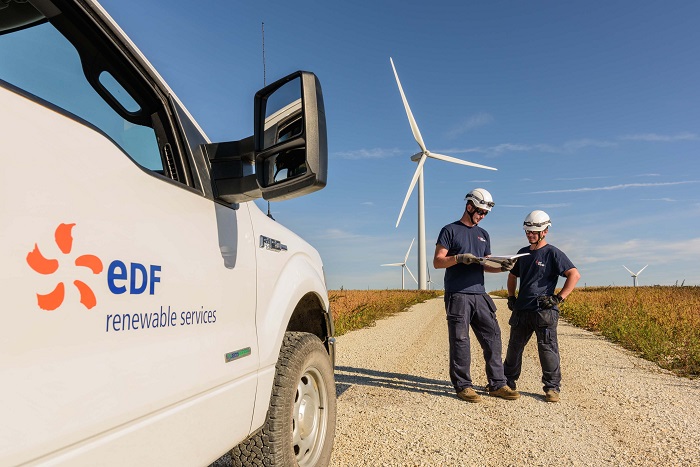 Through a new contract with ALLETE Clean Energy (ACE), EDF Renewable Services (EDF RS) will be providing 24/7 remote monitoring and turbine resets for five ACE wind projects in Oregon, Iowa, Minnesota and Pennsylvania.
The projects include Condon (49.8 MW) in Oregon, Storm Lake I (108 MW) and Storm Lake II (76.5 MW) in Iowa, Lake Benton I (104.25 MW) in Minnesota, and Armenia Mountain (100.5 MW) in Pennsylvania.
Under the terms of the agreement, EDF RS will provide remote services performed by the company's North American Electric Reliability Corp.-registered operations control center.
In addition, EDF RS currently provides full-service operations and maintenance for ACE'S Chanarambie (85.5 MW) and Viking (9 MW) projects in Minnesota.
"As ALLETE Clean Energy continues to grow our portfolio of operating wind assets, we have been pleased to expand our relationship with EDF Renewable Services," says Dave Leveille, ACE's director of operations. "This relationship has provided us with access to extensive, real-time operational experience and expertise while allowing ACE to focus on our core strengths in operations and maintenance."