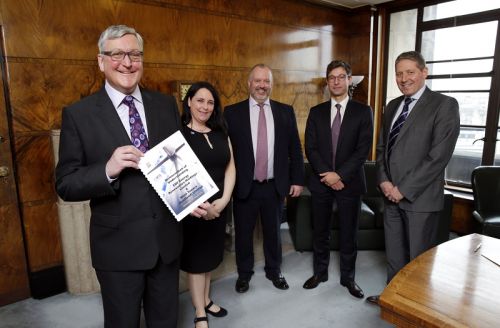 EDF Renewable Energy (EDF RE) has signed an agreement with Wind Towers Scotland to supply turbine towers for all of its onshore wind farm projects in the U.K.
The five-year agreement has already seen Wind Towers Scotland win an order to supply nine towers for EDF RE's Beck Burn wind farm near Carlisle. The Beck Burn project can produce up to 31 MW of power, which is enough to supply electricity to approximately 17,000 homes.
EDF RE is a joint venture between EDF Energy and EDF Energies Nouvelles. EDF Energy generates approximately one-third of the country's electricity and has more than 1,400 employees in Scotland.
Following the signing of the agreement, Wind Towers Scotland says it is planning to broaden its product, service and customer base to support and expand its existing manufacturing activities and grow its business in the Scottish and U.K. renewables market.