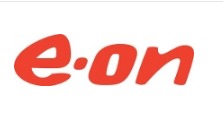 E.ON Climate & Renewables North America LLC and Digital Realty, a global provider of data center, collocation and interconnection solutions, have announced a long-term agreement to procure energy from Colbeck's Corner wind farm.
According to the partner companies, this agreement allows Digital Realty to offset 100% of its U.S. collocation and interconnection energy footprint.
"We recognize the importance of addressing our customers' growing demand for renewably powered data centers," says Aaron Binkley, director of sustainability for Digital Realty. "This commitment extends our sustainability program, complementing our Clean Start Program, our green building certification track record and our energy-efficiency programs."
Colbeck's Corner is a 200.48 MW wind facility located in Carson and Gray counties, 37 miles east of Amarillo, Texas. Colbeck's Corner has 112 GE 1.79-100 turbines that can create enough electricity to power approximately 64,000 homes.
"Data centers are the backbone of today's digital economy, and Digital Realty joins a growing list of companies procuring utility-scale renewable energy for the first time to create a sustainable digital infrastructure," says Hervé Touati, managing director at the Rocky Mountain Institute and leader of the Business Renewables Center.
"This agreement leads directly to more development of new wind capacity," he adds. "It is deals like this that pave the way for other corporations to follow and scale up their own renewable energy procurement."
The two companies state that a team of nearly 240 construction workers completed the Colbeck's Corner project, and 16 personnel, including skilled technicians, are stationed on-site day-to-day. During the next 25 years, Colbeck's Corner is projected to generate more than $32 million in property taxes for Carson and Gray counties, supporting essential county services and local schools.
Within the global renewables segment, E.ON has already invested more than EUR 10 billion and operates nearly 5.2 GW of renewable capacity.