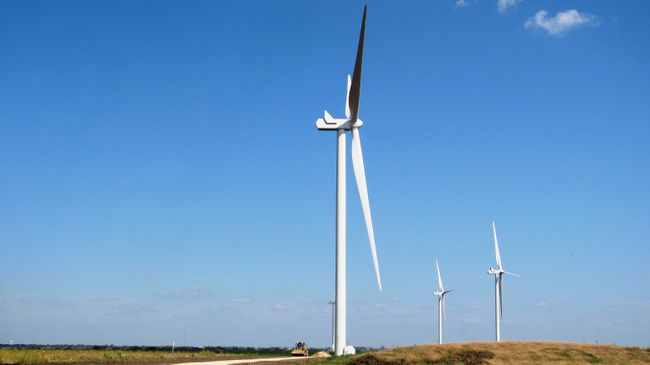 Duke Energy Renewables' large-scale Frontier Windpower Project is now delivering power in Oklahoma.
The wind facility, located in Kay County, became operational in late December. At 200 MW, the wind farm increases Duke Energy Renewables' U.S. wind capacity to 2.3 GW.
Amshore US Wind provided development support for the project, and Wanzek Construction was the contractor. In addition, Vestas supplied 61 V126-3.3 MW wind turbines. One blade on these machines measures 203 feet, and the height (from the tower base to the blade tip) totals 492 feet, says Duke Energy Renewables.
"We had several 'firsts' with the Frontier project," notes Rob Caldwell, president of Duke Energy Renewables and Distributed Energy Technology. "It was our first wind project in Oklahoma, and it was the first time Vestas' extra-large, 126-meter rotors were deployed in the U.S.
"We also formed a unique partnership with Blackwell Industrial Authority for our operations and maintenance building," he adds. "A project of this scale was made possible by the overwhelming support of the community, landowners, vendors and our customer, City Utilities."
Missouri's City Utilities of Springfield (CU) is purchasing the power from project under a 22-year agreement.
"Providing a long-term renewable source of power generation in this changing market is critical to the future of our utility," says Scott Miller, general manager of CU.