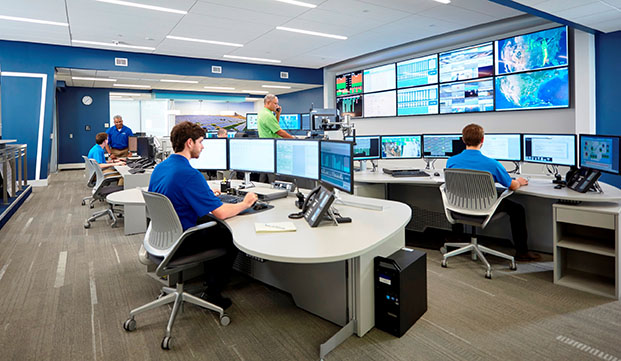 Duke Energy Renewables says its Renewable Control Center (RCC) now serves more than 3,500 MW of wind and solar energy plants across the U.S. since opening its new location in 2015.
Specifically, the RCC oversees the company's more than 2,500 MW of wind, solar and battery installations located in 12 states, in addition to serving another 1,000 MW of renewable energy plants owned by third-party generators.
As a result of the growth, the company notes, the RCC is further enhancing its cyber security and other capabilities.
According to Duke Energy Renewables, the center is registered as a generator-operator with the North American Electric Reliability Corp. (NERC) and is implementing additional cyber security controls this year to meet NERC's Critical Infrastructure Protection (CIP) requirements, which the company says raises the security standards for both physical and cyber assets and will be completed by year-end.
"The enhanced RCC increases our ability to safely and reliably operate wind and solar plants across the country and maximizes the performance of our assets and those of our third-party customers," says Rob Caldwell, president of Duke Energy Renewables and Distributed Energy Technology.
"We're now able to offer both our expertise as owner-operators and the advanced technology and security of a CIP-compliant control center to others in the renewable industry," adds Jeff Wehner, vice president of Duke Energy Renewables operations.