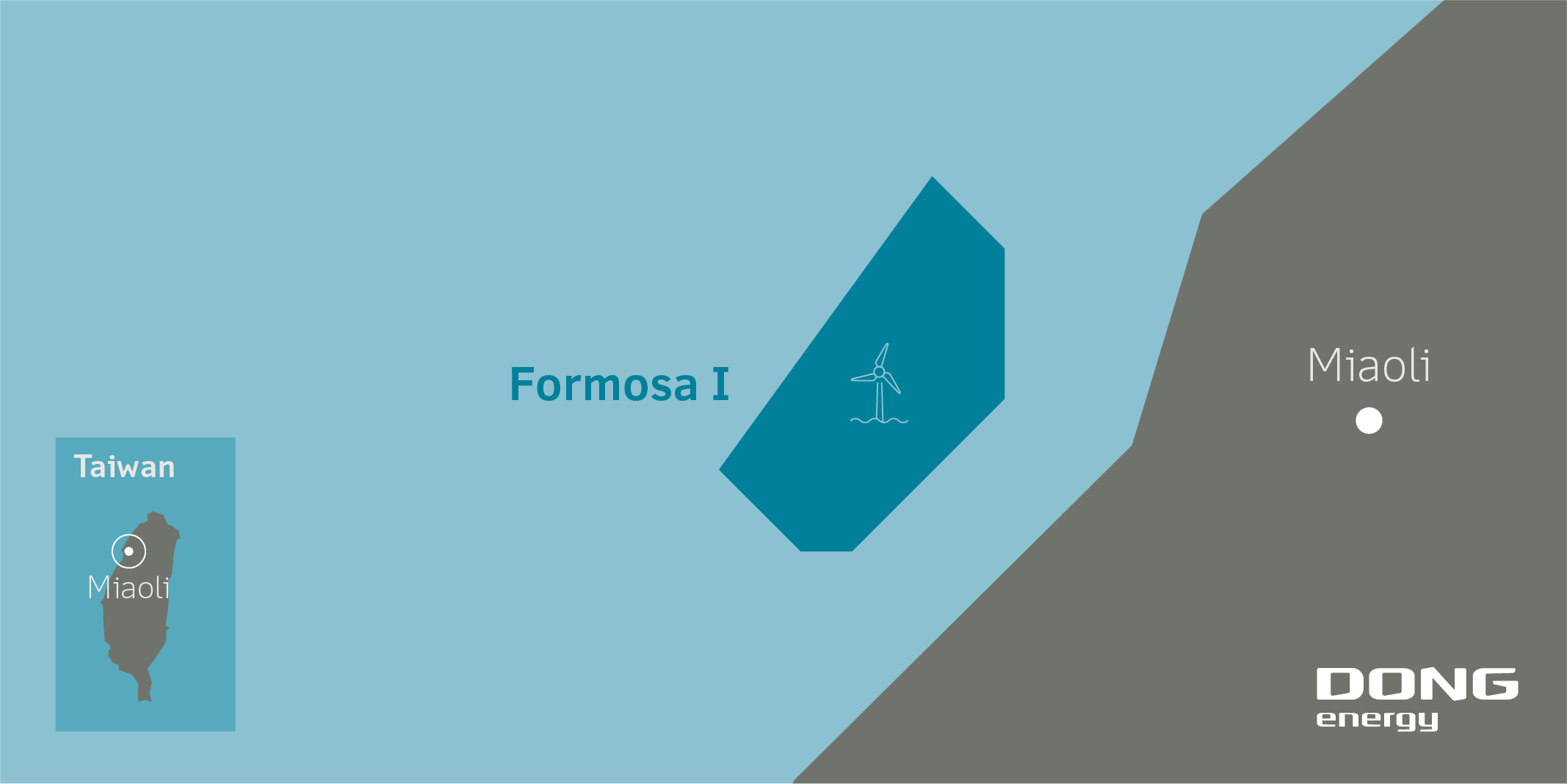 DONG Energy has signed an agreement to acquire a 35% ownership interest in Taiwanese offshore wind project Formosa I from local developer Swancor Renewable.
The new owners of Formosa I are DONG Energy (35%), Macquarie Capital (50%) and Swancor Industries (15%). While DONG Energy will provide advisory services, Swancor Renewable will continue to lead the project through site development and construction. Macquarie Capital will work closely with the partners to complete development and construction.
Formosa I comprises two phases: Phase I, with a total capacity of 8 MW, comprises two turbines that were installed in October 2016. A 120 MW Phase II is expected to be added in 2019. The project is located approximately 3 kilometers off the coast of Miaoli County in northwest Taiwan.
DONG Energy says the completion of the transaction is subject to a number of conditions, including approval from the European Union and from the Investment Commission under Taiwan's Ministry of Economic Affairs.
"The agreement demonstrates our commitment to the Taiwanese market and to the government's offshore wind plans," comments Samuel Leupold, executive vice president and CEO of DONG Energy's wind power business. "We look forward to engaging in Formosa I and accelerating Taiwan's first commercial-scale offshore wind project."
Apart from its engagement in Formosa I, DONG Energy is currently developing four offshore wind sites in the Changhua, Taiwan, area. The four projects are expected to have a total capacity of at least 2 GW and are due to start construction in 2021-2024 (subject to an environmental impact assessment and final investment decision).
"Offshore wind will be a key component in Taiwan's future energy mix, and Formosa I is an important milestone for a successful deployment of offshore wind in Taiwan," adds Matthias Bausenwein, general manager for DONG Energy's Asia-Pacific region.