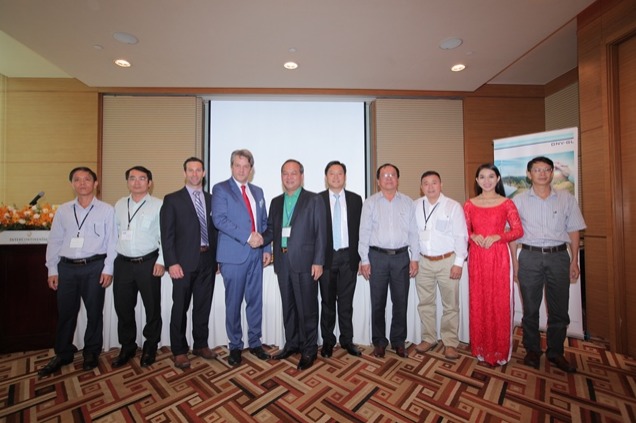 DNV GL Americas has entered into a contract to deliver a feasibility study for the 170 MW Phu Cuong 1 near-offshore wind farm to Phu Cuong Group (PCG), an established private firm majoring in real estate development and seafood exporting.
According to DNV GL, the Phu Cuong 1 wind farm is located along the southern Vietnamese coast in the Soc Trang province. The company asserts that this wind project is the first in PCG's planned series of near-offshore wind power projects in this area and represents a $435 million investment.
DNV GL says it will assess the potential for wind production; review permitting and land control issues; evaluate the needs for a safe, reliable and affordable connection to the province's electrical grid; provide a foundational design; estimate potential construction costs; and recommend the optimal approach to financing.
The initial feasibility study will be funded through a grant from the U.S. Trade and Development Agency. Michael Drunsic, DNV GL's offshore commercial lead in North America, will manage the project.
PCG plans to develop an 800 MW pipeline of wind power, as the Vietnam government has set a target for wind energy development to reach 800 MW by 2020, 2,000 MW by 2025 and 6,000 MW by 2030.