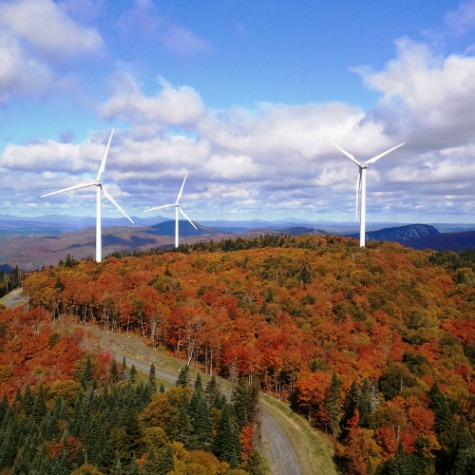 By now, most everyone in the U.S. wind industry understands that last year's 13 GW-plus installed capacity shattered all previous records.
But how many knew that the price of wind under long-term power purchase contracts signed in 2011 and 2012 averaged $0.04/kWh – making wind competitive with a range of wholesale electricity prices seen in 2012. Or that cumulative U.S. installations have increased more than 22-fold since 2000?
These factoids are all part of the 2012 Wind Technologies Market Report, released on Aug. 6 by the U.S. Department of Energy (DOE) and Lawrence Berkeley National Laboratory (LBNL). The report, authored by LBNL's Ryan Wiser and Mark Bolinger, details the latest trends in the U.S. wind power market.
Findings from the report indicate that nine states now rely on wind power for more than 12% of their total annual electricity consumption – with wind power in Iowa, South Dakota and Kansas contributing more than 20%. Additionally, Texas added over 1.8 GW of wind power last year, more than any other state.
The authors contend wind sector's growth underscores the importance of continued policy support and clean energy tax credits to ensure that wind manufacturing and jobs remain in the U.S. The 2012 Wind Technologies Market Report expects that 2013 to be a slow year for new capacity additions, due in part to continued policy uncertainty and project development timelines. While the report notes that 2014 is expected to be more robust, as developers commission projects that will begin construction in 2013, projections for 2015 and beyond are much less certain.
Despite the fine work of the domestic supply chain last year, reduced near-term demand expectations led to a difficult business environment in the middle and year-end last year.
Not only did a smaller number of new turbine and component manufacturing facilities open in 2012 than in 2011, but also a number of facilities closed (including the manufacturing facilities of Clipper and Nordic).
Even with these adjustments, notes the authors, near-term forecasts for wind power additions in the U.S., suggest that the market will have an over-capacity of nacelle assembly capability in the short term. The American Wind Energy Association estimates that the entire wind energy sector directly and indirectly employed 80,700 full-time workers in the U.S. at the end of 2012.
Although this is 5,700 more jobs than reported in 2011, wind industry manufacturing jobs saw an overall decrease from 30,000 jobs in 2011 to 25,500 in 2012 due to the severe decline in new orders toward the end of 2012.
According to the authors, manufacturers have now begun receiving orders for 2013 and 2014 delivery, but it is not yet clear to what degree these orders will lead to a recovery of the manufacturing sector in 2013.
Perhaps more troubling is that current state policies cannot support continued growth at recent levels. As of June, renewable portfolio standards existed in 29 states and Washington D.C. From 1999 through 2012, 69% of the wind power capacity built in the U.S. was located in states with RPS policies; in 2012, this proportion was 83%.
However, given renewable energy growth over the last decade, existing RPS programs are projected to drive average annual renewable energy additions of just 3 GW to 5 GW/year between 2013 and 2020 (only a portion of which will be from wind), less than the amount of wind capacity added in recent years, thus demonstrating the limitations of relying exclusively on RPS programs to drive future deployment.
Photo caption: The 40 MW Sheffield Wind Project, located in Vermont's Northeast Kingdom.
Photo courtesy of First Wind