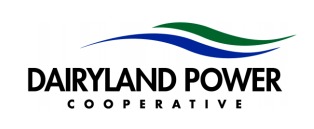 La Crosse, Wis.-based Dairyland Power Cooperative has announced a significant expansion of wind resources, including the purchase of renewable energy from a 98 MW wind project in southwestern Wisconsin.
Dairyland says it has reached a power purchase agreement with EDP Renewables North America LLC, which will develop, operate and maintain the Quilt Block Wind Farm, located 20 miles southeast of Platteville. The project is currently working through the MISO generation interconnect process.
Construction is expected to begin in 2017, with commercial operation beginning toward the end of that year.
"Dairyland's growing solar and wind initiatives are key components of our strategic objective of resource diversification – essentially, less coal, with more renewables and low-emitting generation sources," says Barbara Nick, Dairyland's president and CEO.