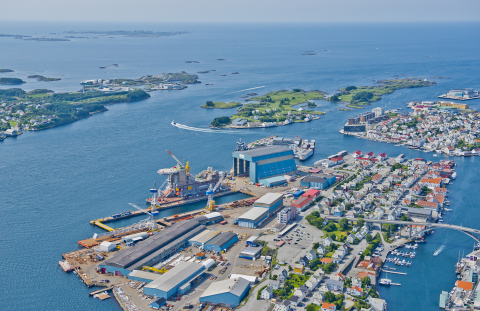 ABB and Aibel have announced a strategic partnership in which the two will collaborate on the design, engineering and optimization of offshore wind connections.
ABB will deliver its high-voltage direct-current technology, and Aibel will be responsible for the turnkey design, construction, installation and commissioning of the offshore platforms.
"We are proud to partner with Aibel to tap the vast opportunities of the ongoing energy revolution and related offshore wind infrastructure investments. Together, we intend to grow our businesses by complementing each other's strengths in unique customer services for offshore wind projects," said ABB's CEO, Ulrich Spiesshofer.
"Offshore wind power transmission projects are inherently complex in nature, deploying cutting-edge technologies, and ABB has gained significant experience in this area," adds Claudio Facchin, president of power grids for ABB. "This partnership with Aibel will help us to leverage the specialized competencies of both companies and enhance our overall value proposition for customers."