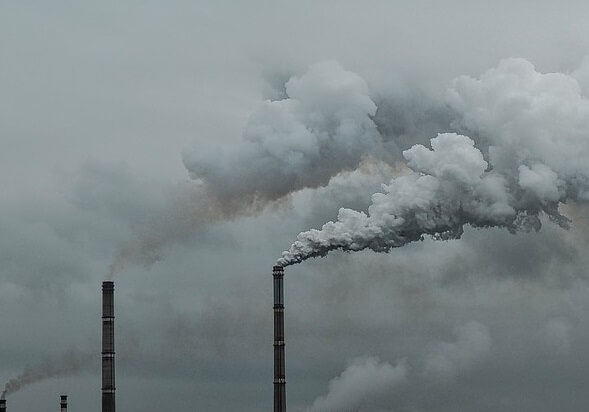 The government of Canada has adopted a new price on carbon for the electricity sector.
Under an output-based pricing system (OBPS), industrial facilities that emit 50,000 metric tons or more per year will pay a "price on pollution" starting at C$20 per metric ton this year, rising to C$50 per metric ton in 2022, the government says.
In addition, facilities emitting 10,000 metric tons or more in certain sectors can also apply to participate voluntarily in the OBPS. The new standards determine the portion of their emissions on which they will pay that price. The OBPS is designed so that the least efficient facilities pay on more of their emissions, the top performers are rewarded, and all facilities have an incentive to cut carbon pollution and support clean innovation, the government says.
Under the federal system, all direct proceeds from pricing carbon pollution will be invested in the province or territory they came from. The standards apply retroactively to Jan. 1, 2019, in provinces where the system applies, and as of July 1, 2019, in Yukon and Nunavut.
According to the Canadian Wind Energy Association (CanWEA), this measure will ensure that carbon emissions from electricity generation will be internalized in the cost of production, helping to level the playing field with renewables.
"This measure sends a clear signal to investors," comments Robert Hornung, president of CanWEA. "Ensuring that new natural gas-fired electricity generation will have all emissions exposed to the price on carbon by 2030 means that more carbon-free options like wind energy and solar energy will be deployed instead of fossil-fueled electricity generation, creating thousands of jobs and bringing investments into Canadian communities while protecting our climate. This is a great day for Canada."
The announcement is part of a series of steps Canada is taking to "drive clean growth and climate action" in the country. The government has also proposed a regulatory approach to a clean fuel standard; proposed an approach to developing a federal offset system, which creates market opportunities for small businesses, as well as sectors such as agriculture, waste and forestry, to provide climate solutions; and announced a discussion paper and the opportunity for public input on how best to re-invest the proceeds from the carbon pricing.
"The science behind climate change is clear. Our government is taking action with a comprehensive, affordable and effective climate plan that is reducing pollution and growing the economy," says Catherine McKenna, Canada's minister of environment and climate change. "Canada's biggest polluters must be part of the solution, and the steps we're taking today will help provide certainty about what's expected, while encouraging innovation and protecting competitiveness. With Canada's climate plan, we're helping Canadian companies be among the leaders in a global economy where clean solutions are in demand."