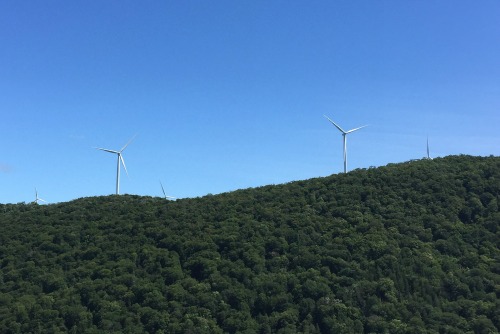 Nodin Kitagan LP and Nodin Kitagan 2 LP, together comprising 'Nodin Kitagan,' have announced that the Bow Lake Wind Facility, located in Ontario, is now operational.
Bow Lake was developed by Nodin Kitagan, a partnership between Batchewana First Nation of Ojibways and BluEarth Renewables Inc. Located about 80 km northwest of Sault Ste. Marie, Bow Lake features 36 GE turbines and a capacity of approximately 60 MW. The facility operates under a 20-year power purchase agreement with the Independent Electricity System Operator.
'Commissioning the Bow Lake Wind Facility is a key milestone for BluEarth. This project is an example of how First Nations and the private sector can work collaboratively to create new, sustainable and high-quality jobs in Ontario,' says Grant Arnold, BluEarth's president and CEO.
Batchewana First Nation Chief Dean Sayers adds, 'It's a win-win situation for everyone in the area. Batchewana is open for business, and we are injecting millions into the local and provincial economy.'