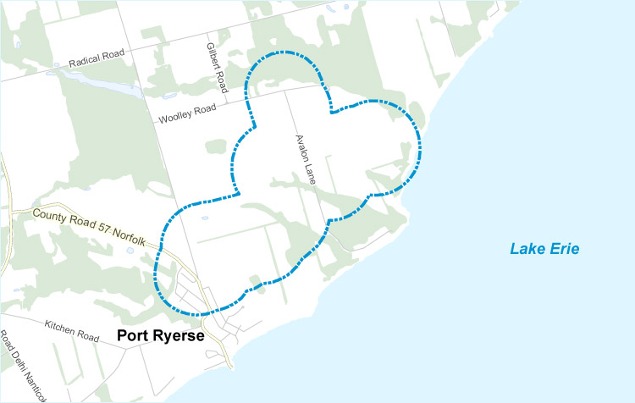 Boralex Inc. has announced the commercial operation of the Port Ryerse wind farm, located on privately owned lands east of the hamlet of Port Ryerse in Norfolk County, Ontario.
Representing an investment of slightly over C$37 million, the project includes four turbines with an installed capacity of 10 MW. It has a 20-year power purchase agreement with Ontario's Independent Electricity System Operator.
"After the recent acquisition and commissioning of a 230 MW wind farm project in Ontario, the Port Ryerse wind farm is another great achievement that strengthens our position on the Ontarian market – bringing us closer to our goal to reach 2,000 MW by 2020," says Patrick Lemaire, president and CEO of Boralex.
Earlier this month, Boralex closed a purchase of Enercon Canada's interest in the 230 MW Niagara Wind Farm, also located in Ontario.
Photo courtesy of Boralex