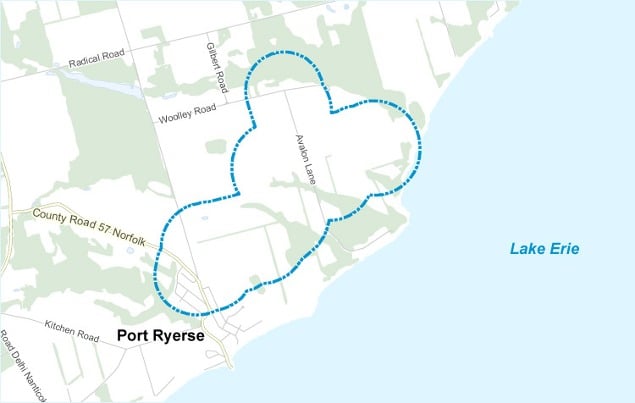 Boralex Inc. has closed C$33.4 million in financing for the 10 MW Port Ryerse wind farm, located on privately owned land in Ontario.
Boralex develops, builds and operates renewable power facilities in Canada, France and the U.S. On Feb. 7, Boralex acquired all the units of UDI Renewables Corp., representing 25% of Port Ryerse Wind Farm Ltd. Partnership. In turn, Boralex became the sole project holder.
Long-term financing for the project, located on lands east of the hamlet of Port Ryerse in Norfolk County, is provided by DZ Bank AG Deutsche Zentral-Genossenschaftsbank (the New York Branch). The wind farm is covered by a 20-year power purchase agreement with Ontario's Independent Electricity System Operator.
The financing consists of a C$2.0 million letter of credit facility and a long-term tranche of C$31.4 million. The latter will be amortized over a period of 18 years, which began Dec. 9, 2016, the date of the project's commercial operation.