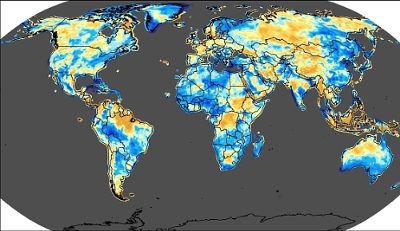 AWS Truepower, a provider of wind and solar energy consulting and engineering services, has released a new rapid-update wind trends service.
With the new service, recipients can see within days the variations of a wind resource of their site or region over the preceding calendar month and quarter.
This service upgrades and replaces the current wind trends service, which, due to the release schedule of the ERAI data set on which it was based, trailed actual trends by up to three months, says AWS.
The new service is based on a custom combination of three re-analysis datasets: ERA-Interim, MERRA and CFSR. The CFSR, which is released daily by U.S. national weather agencies, provides the rapid update. At the same time, the incorporation of ERA-I and MERRA allows for the correction of known inconsistencies in the historical CFSR data and provides a more reliable indication of long-term conditions.
'Wind plant owners and investors are increasingly demanding near-real-time information on windiness and its effect on wind plant output,' explains Michael Brower, president and chief technology officer of AWS Truepower. 'This is key to understanding how their assets are performing. Our rapid-update wind trends service helps meet this need.'