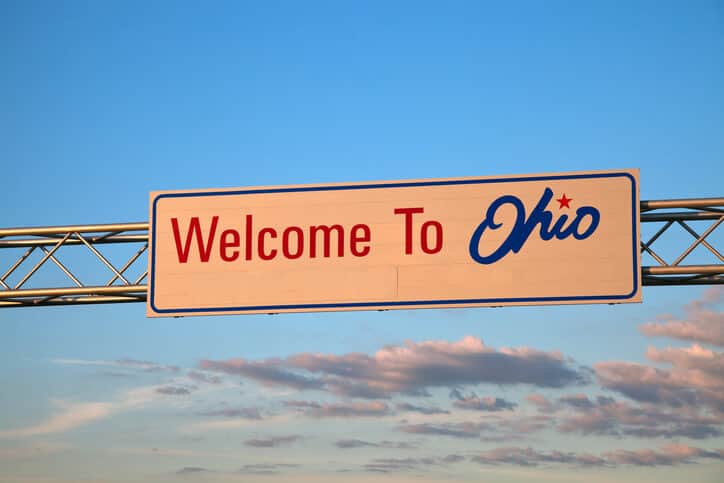 The American Wind Energy Association (AWEA) is speaking out against a proposed Ohio bill that the group says would reduce the state's renewable portfolio standard (RPS) into an "unenforceable goal" and, in turn, slam the brakes on wind power investment.
Ohio's RPS requires utilities in the state to source 12.5% of their electricity from renewable energy by 2027. In December, Republican Gov. John Kasich vetoed an extension of a freeze that was placed on the RPS in 2014. Kasich based his decision on the grounds that weakening the standard would hurt the state's economic competitiveness, explains AWEA.
Yesterday, the Ohio House Public Utilities Committee held a hearing on the legislation, H.B.114. The bill was first introduced in the House by primary sponsor Rep. Louis Blessing, R-District 29, on March 7 and was referred to the Public Utilities Committee on March 14.
According to local coverage from Cleveland.com, the bill aims to get rid of the renewables mandate and, instead, establish a "goal" for power companies to achieve 12.5% renewables by 2027. Notably, the companies would not face repercussions for not meeting the goal.
"By rapidly advancing this bill, the Ohio House is needlessly jeopardizing jobs, private investment and rural development potential that wind energy has demonstrated in Ohio and across the nation," states Andrew Gohn, director of eastern state policy for AWEA. "Ohio is the beating heart of wind power manufacturing with 62 active factories – more than any other state. Keeping the RPS in place will keep these businesses healthy and Ohio competitive with other states that are choosing to expand their own RPS policies."
According to AWEA, wind power has already generated nearly 3,000 jobs and $900 million in wind project investment in Ohio, and these numbers that will grow as the RPS remains in place.
Notably, the group says, neighboring states have seen even larger investment figures: Michigan, which recently chose to expand its RPS, has attracted $3 billion in private investment in wind energy projects. Other neighbors, Indiana and Pennsylvania, have seen $4 billion and $2.7 billion in private investment, respectively.
"House Bill 114, as proposed, would take Ohio even farther in the wrong direction than the earlier bill vetoed by Gov. Kasich," continues Gohn. "By rushing this bill forward with only a single hearing, the Ohio House is turning its back on the local communities, schools and businesses who benefit from the positive economic growth of wind energy.
"The public deserves representatives who apply careful consideration on economic and energy issues," he adds. "We look forward to working with the Ohio Senate to arrive at stable long-term energy policy through a more deliberative process."