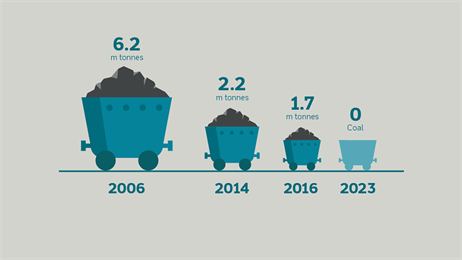 Demark-based energy group DONG Energy is planning to not only exit the oil and gas (O&G) industry in 2017, but also stop the use of coal by 2023.
Since 2006, DONG Energy says it has reduced its coal consumption by 73%. Now, by 2023, the company plans to completely phase out the use of coal as fuel at its power stations. Instead, sustainable biomass will power the facilities.
In its third-quarter financial report in November, DONG Energy announced its intention to stray away from its O&G business and focus more on renewable energy. Last month, the company said its O&G activities are expected to be sold before the end of this year.
"We've decided to take the final step and phase out the use of coal at all our power stations," comments Henrik Poulsen, CEO of DONG Energy. "The future belongs to renewable energy sources, and, therefore, we're now converting the last of our coal-fired power stations to sustainable biomass. The decision is in line with our vision to lead the way in the transformation to a sustainable energy system and create a leading green energy company."