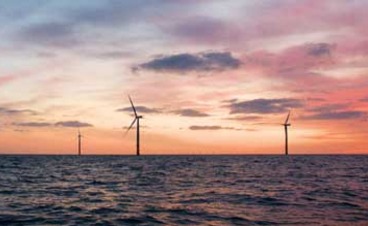 A&P Group, a global ship repair, conversion and marine specialist, has reported a steady 2016, citing the offshore renewable wind sector as "ripe for growth."
With three shipyards located in Hebburn, Middlesbrough and Falmouth, the group continues to perform well in the commercial, offshore and defense sectors and is on track to achieve its projected turnover of 90 million British pounds for this financial year.
During 2016, the company says 68 vessels docked at its U.K. yards, and this is expected to rise to 100 by the end of the year.
Notable 2016 projects include the following: the return of the RFA Cardigan Bay after four years at sea for five months of repair, maintenance and upgrades in Falmouth; the award of a contract to manufacture a blade rack for Siemens; and the first stage construction of submarine blocks for the Royal Navy's Astute Submarine, as part of a contract with BAE Systems worth 3 million British pounds.
A&P Group's U.K. team has also delivered repair, maintenance and mobilization works for four specialist self-propelled jack-up vessels.
"In addition to the complex defence projects we are delivering, we are also seeing a lot of enquiries from the offshore renewables sector, particularly for fabrication and jack-up vessels," said Andy Shaw, group managing director for A&P Group. "This sector is certainly ripe with opportunity, and these projects make excellent use of our in-house knowledge, expertise and resource."
In addition to work in its U.K. yards, A&P Group also carries out repair and maintenance work across the globe, including a recent deployment to the Mediterranean as part of its contract to maintain and provide global support for a cluster of four frontline RFA vessels.