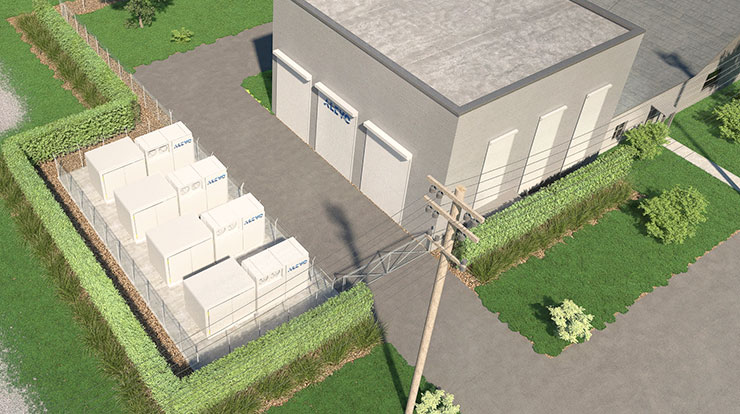 Energy storage solutions provider Alevo Group is deploying an 8 MW (4 MWh) energy storage system in Lewes, Del. Once complete, the deployment will be the largest of its kind in the state of Delaware, according to the company.
Alevo says it has worked closely with the City of Lewes and the Lewes Board of Public Works (BPW) on the project, which will involve re-purposing a retired oil-fired generator building once operated by the BPW.
The Lewes project is the first announced deployment for Alevo's GridBanks, which was inaugurated at Alevo's manufacturing facility in Concord, N.C., in late 2014. Alevo says the GridBank system in Lewes is the first in a series of major commercial deployments the company has scheduled for this year, and it follows an operational agreement with Customized Energy Solutions to provide 200 MW of grid storage to the North American wholesale energy market.
"Lewes is a small municipal utility located at the 'end of the extension cord' of PJM [Interconnection]," explains Theodore W. Becker, mayor of Lewes. "We have had few options to manage and improve our capacity and transmission charges since taking our generation capacity out of the market in 1999 due to stiffening environmental rules.
"We also have the dilemma of a significant renewable energy presence in our distribution system: both a 1.5 MW wind turbine situated at the University of Delaware and one of the highest per capita installations of solar – which can cause upward pressures for demand costs to the system.
"The installation of the 8 MW battery will provide a significant tool to manage our capacity charges, peak demands and transmission charges, and we anticipate it to be a boon for the citizens of Lewes," he concludes.