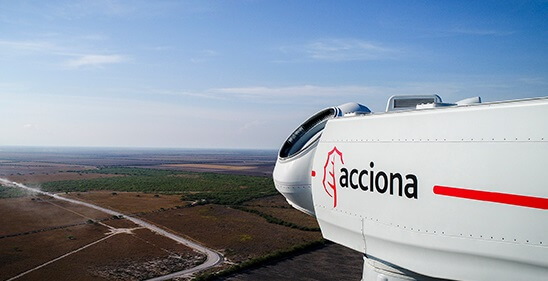 Acciona Energia has been awarded 52.04 MW of capacity in the third long-term auction held in the Mexican wholesale electricity market.
This capacity will be provided to the grid by the El Cortijo Wind Farm, owned by Acciona. It is currently being built in the state of Tamaulipas and will come online in the third trimester of 2018.
El Cortijo is being built as a result of the first long-term power tender organized in Mexico, in which Acciona was awarded 585.7 GWh of energy and the associated clean energy certificates. With the latest award, the company says it will receive revenues under the three remuneration parameters envisaged in the legislation that regulates these tenders.
Specifically, Acciona will receive a total of 486.3 million pesos (around $26 million at current exchange rates) over the 15-year contract period for guaranteed power of El Cortijo.
The project, located 40 kilometers south of Reynosa, will eventually have a capacity of 183 MW (15 MW more than initially planned). It will be made up of 61 3 MW Nordex Acciona Windpower turbines.