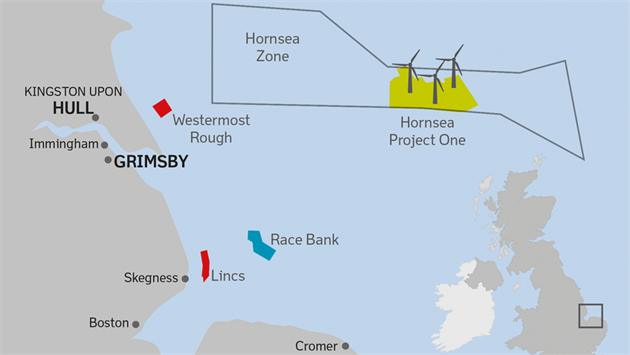 ABS Group Ltd. has received a contract to provide project-certification services for DONG Energy's planned Hornsea Offshore Wind Farm Project One in the U.K.
DONG Energy is developing the 1.2 GW project, which is expected to be fully commissioned by 2020. The project is located 120 kilometers off the Yorkshire coast and covers approximately 407 square kilometers.
ABS Group's certification scope will cover quality assurance/quality control document review and manufacturing inspection of three offshore substations (OSS) and one reactive compensation substation (RCS), including the topsides and foundations. Inspections will be carried out in several European countries.
"Due to the long distance from shore, an RCS – in addition to the OSS – will be needed approximately halfway along the cable route to compensate the reactive losses in the export cable," explains Torsten Muuss, director of renewable energy for ABS Group. "These three OSS and one RCS will be manufactured in a very short time of about two years, and ABS Group will support DONG Energy to meet this timeline and the quality standards and requirements by mobilizing, in total, about 30 inspectors and engineers in five European countries."