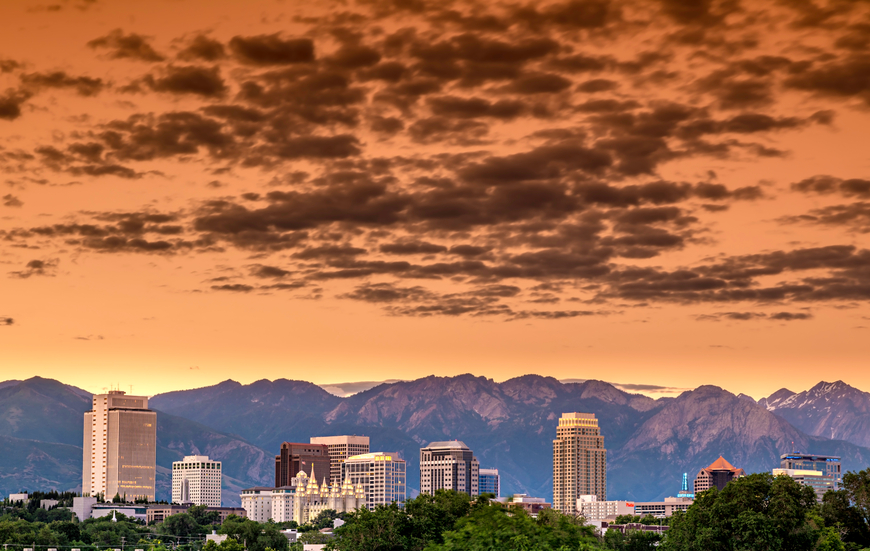 Salt Lake City has committed to transition to 100% renewable energy sources by 2032, as well as reduce carbon emissions citywide by 80% by 2040.
Mayor Jackie Biskupski, members of the city council, other city leaders, and members of the business and nonprofit community gathered on the steps of City Hall to launch the initiative today.
"This is the most ambitious step ever taken by Salt Lake City to address the threat of climate change," said Biskupski. "This commitment places the city among leading communities worldwide that acknowledge our responsibility to rapidly reduce emissions and forge a new path forward that protects our economies, societies and overall human well-being."
The commitment, called Climate Positive 2040, comes as a result of a joint resolution signed by Biskupski and the Salt Lake City Council on Tuesday. The joint resolution cited the scientific consensus that climate change is occurring and is being driven by the burning of fossil fuels. The resolution also acknowledged local impacts such as changes in water systems and extreme-weather events that are affecting Salt Lake City now and will be exacerbated in the future.
A release from the mayor's office notes that the initiative makes Salt Lake City one of only a handful of cities worldwide to pledge an 80% reduction in community-wide greenhouse-gas emissions by 2040.
In January, during the mayor's State of the City address, Salt Lake City made the 100% renewable energy commitment for its government operations, along with a commitment for major carbon reductions for city operations. However, this newest resolution expands the scope to include all electricity and emissions on a community scale.
"The goals in our resolution may seem aggressive. To that, I say they are realistic if we want to actually change the air we breathe," said Erin Mendenhall, a Salt Lake City council member who sponsored the joint resolution. "This has been a longtime council priority we have supported for years through budget priorities, ordinances and resolutions, helping lay the foundation for the city to take the leap."
More details on the commitment, including a complete copy of the joint resolution, are available here.