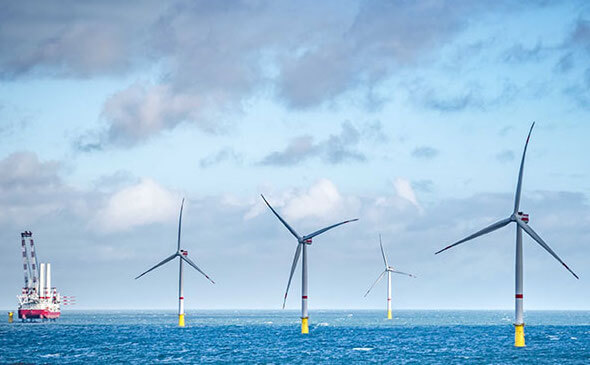 Another ship arrived at the New Bedford Marine Commerce Terminal earlier this week, carrying six blades for the 62 turbines that will make up Vineyard Wind 1, a joint venture between Copenhagen Infrastructure Partners and Avangrid Inc., touted as the nation's first major offshore project.
Late last week, following a six-day strike by local union dockworkers that protested the company's hiring practices and brought action at the terminal to a standstill, members of the International Longshoremen's Association Local 1413 reached an agreement with Vineyard Wind officials that allows work to resume at the site.
According to Kevin Rose, ILA Local 1413 president, Vineyard Wind broke promises to hire a diverse local workforce. Just 12 of its union members, 75% of whom are Cape Verdean, work at the site – in part-time positions, without a contract. Most of the 300-plus other union workers hail from the Boston area, and more than 100 of them work full-time.
In the newly inked agreement with Local 1413, Vineyard Wind guarantees a 40-hour work week for some union members, additional part-time jobs and enhanced training, with the company pledging to invest $1 million in the effort.