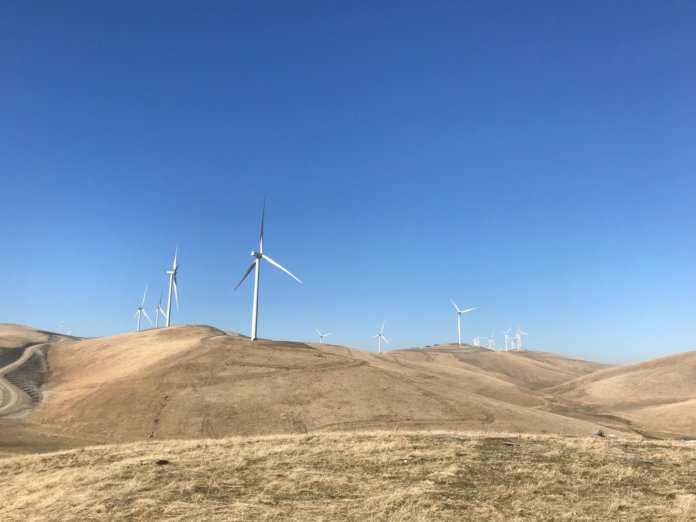 Wells Fargo's Renewable Energy and Environmental Finance unit has announced the completion of $70 million in tax equity funding for NextEra's Pacific Plains wind projects, including facilities in Indiana, Nebraska and California.
Over the past decade, Wells Fargo has teamed with NextEra Energy on 14 wind projects throughout the U.S. that will collectively generate more than 5 million MWh of clean energy each year. NextEra Energy developed and built the Pacific Plains wind projects and also operates and manages the new facilities, which supply power to local utilities:
120 MW Bluff Point wind facility in Jay and Randolph counties, Indiana;
90 MW Cottonwood wind facility in Webster County, Neb.; and
46 MW Golden Hills North wind facility in Livermore, Calif.
"Wells Fargo's investment in the Pacific Plains projects continues our commitment to the U.S. renewable energy market and the advancement of clean energy," says Barry Neal, co-head of Wells Fargo's Renewable Energy and Environmental Finance unit. "We're especially pleased to continue our long-standing relationship with NextEra, focusing on our nation's energy needs today and for the future."
On April 19, Wells Fargo announced that it would provide $200 billion in financing through 2030 to sustainable businesses and products. More than 50% of the financing will be focused on companies and projects that directly support the transition to a low-carbon economy, including clean technologies, renewable energy, green bonds and alternative transportation. The remainder of the financing will support companies and projects focused on sustainable agriculture, recycling, conservation and other environmentally beneficial activities.
Wells Fargo's sustainable finance goal announced in 2012 – to provide $30 billion by 2020 – was met five years early in 2015. Since 2012, the company has invested and financed more than $83 billion in renewable energy, clean technology, greener buildings, sustainable agriculture, and other environmentally sustainable businesses.