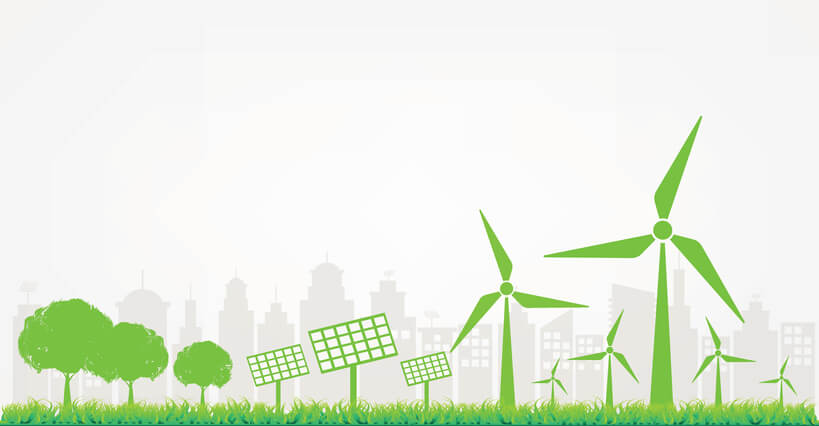 Shortly after celebrating the 50th U.S. city or town to adopt a 100% renewable energy target, the Sierra Club has announced that the City of Goleta, Calif., and Buncombe County, N.C., have set similar goals.
According to the Sierra Club, the Goleta City Council unanimously approved a resolution on Tuesday to adopt a goal of 100% renewable electricity for all municipal facilities and community-wide electricity supply by 2030. Additionally, at least 50% of electricity use by municipal facilities must come from renewable sources by 2025. With its adoption of this resolution, Goleta joins Santa Barbara and Monterey as the third city on California's Central Coast that has committed to transitioning to 100% clean, renewable energy.
"I'm proud that Goleta just adopted a 100 percent renewable energy goal by 2030. This effort is an important and strategic first step to securing more, reliable, safe and economic energy vital to our community's long-term prosperity and welfare," says Goleta Mayor Paula Perotte.
Earlier this year, Perotte joined the Climate Mayors organization, pledging to work together with other U.S. mayors to strengthen local efforts for reducing greenhouse-gas emissions. Tuesday's resolution is a major step toward achieving Goleta's emission-reduction goals set forth in the city's Climate Action Plan.
In addition to establishing the 100% clean energy goal, the City of Goleta also authorized participating in a solicitation by Southern California Edison that will call for "energy efficiency, demand response, renewables and energy storage, which will be deployed during times in which high energy consumption strains the distribution system." The city also authorized investigating the feasibility of a city-wide Community Choice Energy program that could encourage more local renewable generation.
"Targets such as these assert the California Central Coast's environmental leadership and send a message to state and federal agencies that our region embraces the rapid transition to renewable energy that we have seen over the last decade. These goals are forward-thinking and have the potential to set a model for other communities," says Sigrid Wright, CEO/executive director of the Community Environmental Council.
Also on Tuesday – but on the other side of country – the Buncombe County, N.C., commission voted to commit to transition to 100% renewable energy for all municipal operations by 2030 and countywide by 2042.
According to the Sierra Club, Buncombe County now represents the first community in western North Carolina and the second county in the state to commit to transition to 100% clean energy. In September, the Orange County Board of Commissioners unanimously approved a goal of moving to 100% clean energy by 2050. The Sierra Club says this commitment was followed by the town of Hillsborough, N.C., establishing a similar goal. Communities from across the state, including Asheville, have also called for a national transition for 100% clean energy, according to the group.
Olufemi Lewis, organizer with the Sierra Club's Ready For 100 Campaign in Asheville, says, "This commitment means that Buncombe County residents who are overburdened with high energy costs will save money on their bill for more important things, like taking care of their family. This is just the start on the path to energy equity for Buncombe County, but it shows an important commitment to fair and affordable energy prices for all."
Brownie Newman, Buncombe County Commission Chair celebrated the resolution, saying, "Runaway climate change is the greatest threat we face, but we have many viable tools to respond to this challenge. I look forward to working with many community partners to achieve this ambitious goal."
According to the Sierra Club, the county will now begin the implementation process and seek partnerships with North Carolina businesses and organizations to achieve this target.