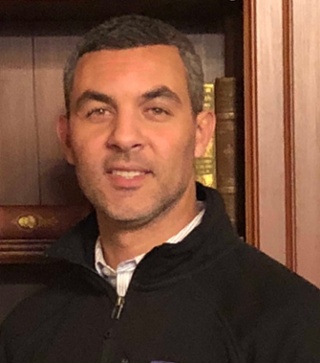 Buffalo, N.Y.-based Sentient Science, a provider of system predictions and life-extension actions to improve rotating mechanical equipment, such as wind turbines, has named a new chief technology officer (CTO), Dr. Amine Chigani.
Chigani joins Sentient Science from GE Digital, where he was the chief architect at GE Current, leading the development of a big data platform and solutions for optimizing the global energy consumption in enterprise buildings and cities.
Dr. Chigani will lead Sentient Science's DigitalClone Platform organization and grow the team by 50 people by this spring. His team of software engineers, data scientists and materials scientists will expand the software's capabilities and build out new functionalities of the platform, the company says.
DigitalClone Platform connects equipment operators and suppliers through supply-chain efficiencies, based on Sentient's life-extension application. Sentient Science has 22,000 wind turbine assets under contract globally and is projecting 100,000 wind turbines by the end of 2018. The DigitalClone Platform combines materials science and data science to predict the life of components.
Chigani is the fourth former GE employee to join the Sentient Science team, the company ntoes.
"We are assembling a world-classs management team to serve the needs of operators and suppliers globally," comments Ward Thomas, CEO of Sentient Science. "Dr. Chigani is bringing industry learnings to our team of engineers to rapidly scale the platform, increase the number of asset actions within the software to achieve economies of scale, and match the quality of the asset answers with the business value our customers need to lower costs by 13 percent of revenues."
Before his role at GE Current, Chigani worked for the CTO offices of GE Transportation, GE Aviation and GE Global Research, building Predix-based Industrial Internet solutions for various GE businesses and their customers. He is also one of the founders of the Industrial Internet Consortium and an original contributor to IIC Reference Architecture. Chigani holds an M.S. and Ph.D. in computer science from Virginia Tech and a Software Architecture Professional Certificate from the Software Engineering Institute at Carnegie Mellon. He received his B.S. degree in computer science from Radford University.