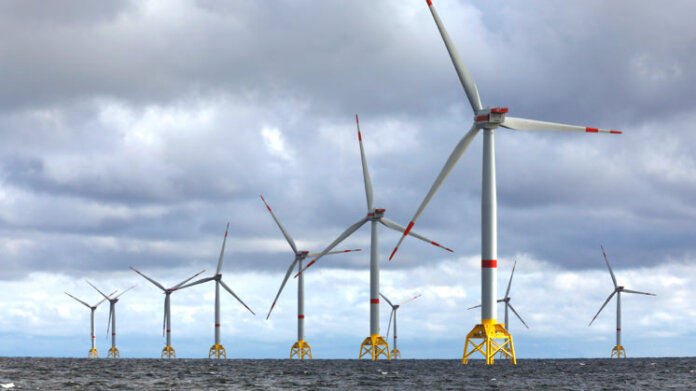 Avangrid, a Connecticut-based sustainable energy company and member of the Iberdrola Group, has awarded TDI-Brooks, a U.S. East Coast operator of multiple multi-use oceanographic research vessels, a shallow water geotechnical site investigation survey at block OCS-A-0508 also known as Kitty Hawk Wind. The data collected will inform the design of the export cable and inter-array packages.
The purpose of the project is to develop a commercial-scale, offshore wind energy facility in Commercial Lease OCS-A 0508, 27 miles from North Carolina's Outer Banks, with up to 69 total wind turbine generators, an offshore substation, inter-array cables, an onshore substation and up to two transmission cables making landfall in Virginia Beach, Va., and connecting to the Pennsylvania-New Jersey-Maryland (PJM) Interconnection energy grid.
The scope of work includes utilizing a TDI-Brooks' owned Datem Neptune 5K (pCPT) at 155 sites and a newly designed TDI-Brooks Pneumatic Vibracorer (pVC) at 80 sites. The pVC is a light-weight, high-powered vibracorer and has been successfully deployed on the U.S. East Coast more than 200 times for offshore wind farm (OSWF) projects. The pVC can be used for cores up to 6 meters in length (and down to 9 or 12 meters with frame extension).
Upon completion of the geotechnical vibracoring, all samples are sent to the TDI-Brooks' ISO-certified geotechnical and environmental laboratories in College Station, Texas, for testing.
TDI-Brooks operates from a local port off Bridgeport, Conn., and plans to utilize the MV Marcelle Bordelon, a short-term vessel of opportunity. The fieldwork is expected to be completed by mid-July.