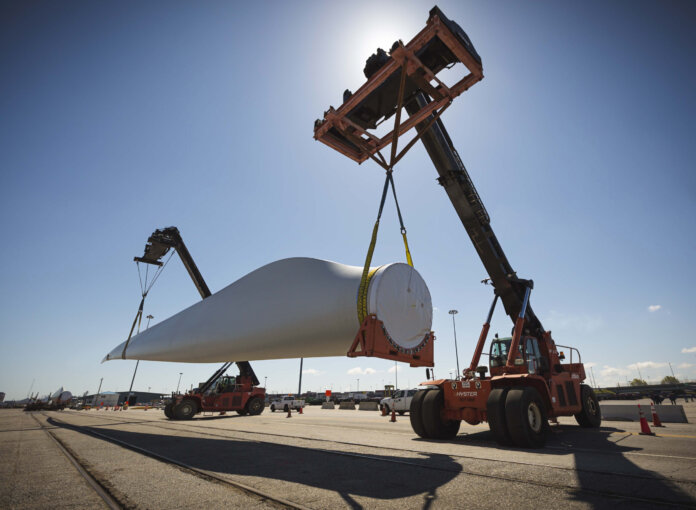 The Associated Press has reported that wind turbine manufacturer Siemens Gamesa has halted plans to produce blades for offshore wind at a previously announced facility at the Portsmouth Marine Terminal in Portsmouth, Va.
AP writer Ben Finley reports that Siemens Gamesa confirmed the news in a statement.
The company had announced its intentions to initiate blade manufacturing in Portsmouth back in 2021, when Dominion Energy inked a firm order for Siemens Gamesa turbines to be installed at the utility's 2.6 GW Coastal Virginia Offshore Wind (CVOW) project.
That project continues to move forward. In late October, Dominion Energy announced that the project's first EEW SPC monopile foundations had been received at the Portsmouth Marine Terminal.
The AP report notes that the Siemens Gamesa equipment destined for CVOW will come from the company's Europe-based facilities instead of a new manufacturing plant in Virginia.
Siemens Gamesa's new U.S. facility, sited on 80 acres at the port, was intended to be a $200 million investment in its offshore wind business.
Photo courtesy of the Portsmouth Marine Terminal