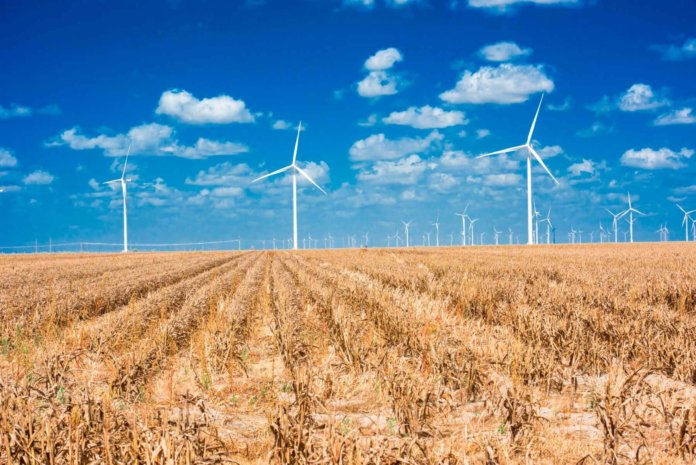 Siemens Gamesa Renewable Energy (SGRE) has been selected by MidAmerican Energy Co. to supply turbines for an upcoming U.S. wind farm that will be part of MidAmerican's Wind XI.
SGRE will provide 25 SWT-2.625-120 and five SWT-2.3-108 wind turbines, totaling 77 MW, with the option to add up to five additional SWT-2.625-120 turbines for a total capacity of 90 MW.
The wind farm is targeting commercial operations by this December. The blades will be manufactured at SGRE's Fort Madison, Iowa, facility, and the nacelles and hubs will be assembled at the company's Hutchinson, Kan., facility. The scope of this project also includes a five-year service and maintenance agreement.
Since 2008, SGRE and MidAmerican Energy have partnered for over 2.6 GW of installed wind power capacity in the U.S.
"We are excited to continue our long-standing partnership with MidAmerican Energy while contributing to the green energy economy, right in our own backyard," says José Antonio Miranda, SGRE's CEO of onshore Americas. "This project is another example of how wind power continues to be a driver for local jobs and environmental sustainability."
MidAmerican Energy announced its Wind XI project in 2016. The $3.6 billion project, when complete in 2019, will add up to 2 GW of capacity and produce enough wind energy to power more than 840,000 average Iowa homes.