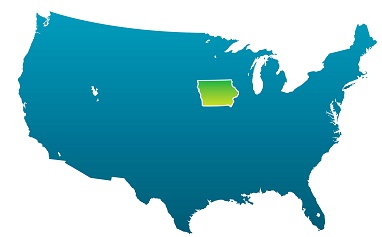 Vestas has received a firm and unconditional order from MidAmerican Energy Co., a subsidiary of Berkshire Hathaway Energy, for 214 MW of V110-2.0 MW turbine components.
The order is part of MidAmerican's recently approved 2,000 MW Wind XI project in Iowa. Vestas notes that the project will qualify for U.C. production tax credits.
"We are proud to expand wind generation in Iowa," said Bill Fehrman, president and CEO of MidAmerican Energy. "And our customers appreciate that we're doing it without asking for an increase in rates to pay for it."
Earlier this year, Vestas entered into a conditional agreement to provide 1,000 turbines for the project, which received the go-ahead from the Iowa Utilities Board in August.
The manufacturer says potential future orders under the master agreement are expected to occur as partial deliveries.
Chris Brown, president of Vestas' sales and service division in the U.S. and Canada, added, "As the only state to generate more than 30 percent of its energy from wind, Iowa leads the country in delivering wind energy's economic and environmental benefits to its communities, and it's an honor to be a part of the largest wind project in the state's history."