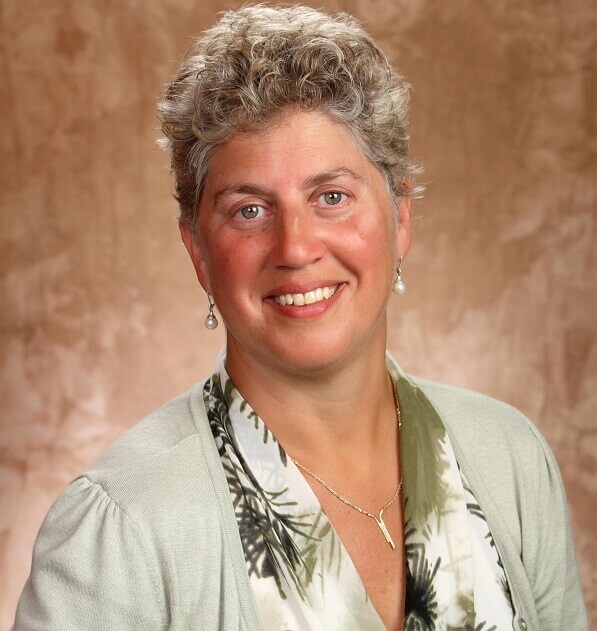 Now with more than 8 GW of wind, solar and geothermal installations, the Northwest has become a significant player in the renewable energy space over the years, thanks in part to the work of Renewable Northwest and its tireless leader for 24 years, Rachel Shimshak, who retired at the end of June.
Shimshak, originally from Oregon, was working in Boston when she came across the opportunity to become executive director of the newly founded nonprofit advocacy group, which is based out of Portland. The year was 1994, when The Lion King made it theater debut; Kurt Cobain, Jackie Kennedy Onassis and Richard Nixon died; O.J. Simpson was acquitted of murder; and, meanwhile, wind and solar power weren't exactly mainstream ideas.
"I couldn't imagine anything more fun, challenging and rewarding than what the job description had in it," Shimshak tells North American Windpower. Interestingly, when Shimshak told people she had joined a renewables advocacy organization, she sometimes had to define what exactly a renewable energy source was.
Although the Northwest has a "long-standing hydro base" as a result of New Deal build-outs in the 1930s, Shimshak says the region's interest in other types of renewable sources didn't really begin until the 1990s.
As laid out in the group's very first board meeting in 1994, the "ultimate goal" of Renewable Northwest was to have all resources be "renewable or clean," and the goal between 1994 and 2000 was to "develop targets on a utility basis." Oregon, for example, first set a renewable portfolio standard (RPS) in 2007 – when a mere 2% of the state's electricity was met with renewable energy – for its major utilities to procure 25% of their electricity from renewable sources by 2025.
Shimshak says RPS, as well as other federal and state policies for which Renewable Northwest has advocated, "helped propel renewables when they were coming down in price but were not necessarily [cost]-competitive."
"And now," she says, "utilities are looking to procure renewables because they deliver energy and capacity needs and meet customers' desire to have clean energy."
Indeed, in 2016, Oregon upped its game by bringing the RPS to 50% by 2040 as part of a bill signed by Gov. Kate Brown, the Clean Electricity and Coal Transition Plan, which also established timelines for utilities to cut coal from their customers' energy mix no later than the end of 2035.
"We've grown out of just meeting the RPS to renewables meeting all of the needs of the system," she adds.
Looking at Oregon specifically, the state ranks No. 8 in the country for installed wind energy capacity, according to the American Wind Energy Association (AWEA). In 2017, wind provided 11.1% of Oregon's in-state electricity production – representing 604,600 homes powered by wind. Citing the U.S. Department of Energy's Wind Vision Scenario, AWEA says Oregon has the potential to power 2 million homes by 2030. On the solar side, the Solar Energy Industries Association (SEIA) puts Oregon in the 19th spot for solar generation, with a growth projection of 1,964 MW in the next five years.
Despite the region's growth of renewable energy, there are still a few barriers to more widespread adoption, Shimshak says.
"Utilities, for as far as they have come with renewables, still have old ideas in their head," she suggests. "I think the capabilities of all kinds of renewables are so much better than they were 10, 15 years ago, [but] I think utilities are just catching up on that."
Further, the build-out of more transmission is also key, Shimshak points out. This year, the region's Bonneville Power Administration (BPA) and the State of Montana put together a task force devoted to looking at the barriers of renewable energy development in Montana, which AWEA calls one of the U.S.' top states for potential wind generation. However, it is ranked in the middle of the pack at No. 24 for installed wind capacity.
Despite Montana's excellent wind resource, Shimshak explains, there has been a notion that the state lacks the transmission necessary for further wind development.
However, as revealed by the work of the task force, whose participants included Shimshak and other Renewable Northwest leaders, there is actually "an incredible amount of existing opportunity" with "very modest investment in the future" when it comes to transmission, says Shimshak.
Indeed, the state and BPA recently released the "Montana Renewables Development Action Plan," which says there is roughly 360 MW of transmission capacity "available today to move power from Montana to the Pacific Northwest."
"We resolved a lingering issue around who can market 184 MW of capacity that is
available to transfer energy from Montana to the West, which will create more certainty for transmission purchasers," the report continues. "And we determined there is sufficient capability in the existing transmission system to dynamically transfer 1,000 MW of variable energy resources to West Coast states."
The magnitude of this discovery is not lost on Shimshak, who says it "opens up a whole new chapter for wind in the Northwest."
What's next
Succeeding Shimshak is Nicole Hughes, who previously served in roles at BPA, AWS Truepower, HDR Inc., Element Power, RES America and Tetra Tech.
"The organization will be in good hands with Nicole," Shimshak said in a recent press release. "Her deep knowledge of renewable resources and both the business and nonprofit elements of our membership position her well for leadership of the organization and its mission in the broader energy community."
That mission, according to Shimshak, includes "expanding the market for renewables to meet retiring coal plant requirements." Furthermore, she notes the importance of repurposing existing coal transmission infrastructure in order to make it usable for new renewable sources.
She also brings up siting issues: In order for more wind and solar to be built, there have to be appropriate policies in place for siting these resources.
In addition, a big challenge, according to Shimshak, is "figuring out the right combination of clean resources" that will deliver reliable energy to customers.
"Whether it's energy efficiency, demand response, distributed renewables, utility-scale renewables or storage, what combination of all of those things is going to meet the needs of customers?" she says.
Thinking more about this supply and demand side, she adds, is "kind of a revolution in thinking for utilities and grid operators."
"Before, we thought about developing resources to meet load; now, we need to figure out how demand could be shaped in order to accommodate resources."
Night and day
Reflecting on the past 24 years with the organization, Shimshak notes that she could not have asked for a better team in terms of staff, board leadership and the surrounding renewable energy community.
"I have loved every minute of it," she says.
And her efforts have certainly not gone unnoticed in the region either: Earlier this year, BPA presented Shimshak with the Award for Exceptional Public Service as part of the agency's 2018 Administrator's Excellence Awards Program. The agency specifically noted the region's evolution from zero to 8 GW of wind, solar and geothermal resources.
Elliot Mainzer, BPA administrator, said in April,  "Under her watch, the Northwest's renewable industry has flourished. Rachel has been a tremendous partner to Bonneville, shaping our understanding and awareness of many issues related to new renewables. She has always been open to other perspectives, sought win-win outcomes and never hesitated to push us when she believed in the cause."
Back in 1994, Shimshak says there was no way she could have predicted we would be where we are today in terms of renewable energy development.
For wind power specifically, she notes the industry's "early technological advances" that have helped it become more cost-competitive and allowed it to "participate as a good citizen of the grid."
"For both solar and wind, just the dramatic decline in cost has caused a proliferation of projects, large and small, throughout the region – and the country and the world," she says.
"When I started this job, I never would have imagined that wind and solar would be cost-competitive with traditional resources now."