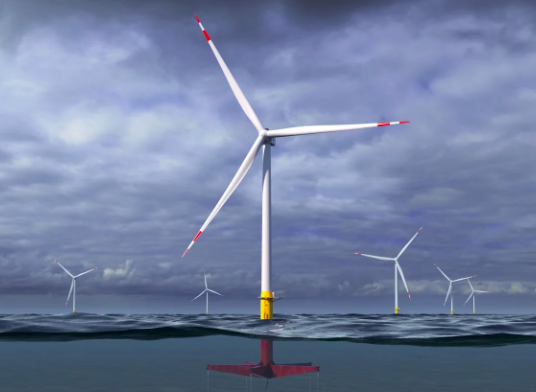 Netherlands-based FibreMax, a producer of customized mooring tendons, announced a new collaboration with floating wind foundation maker PelaStar, synthetic rope producer Yale Cordage and Avient, manufacturer of Dyneema lightweight, ultra-strong fibers. The goal of the joint venture is to focus on enhancing local content development and driving economic growth in the State of Maine's floating wind sector.
With the ambition of localizing the supply chain and leveraging the collective expertise, the partners aim to minimize environmental impact, reduce project risks and create economic opportunities within Maine.
"At FibreMax we remain the frontrunner for floating offshore Wind mooring solutions. Via this collaboration, we are addressing the global supply chain challenges and local content requirements. Together, we will demonstrate we are ready to deliver and are de-risking the developments in the State of Maine," says Sander van Helvoort, director renewable energy at FibreMax.
The PelaStar TLP utilizes FibreMax mooring tendons made with Dyneema DM20 fiber to help improve platform performance, simplify installation processes and ensure sufficient capacity in the supply chain.
After years of research and design collaboration, the partners are progressing an industrialization strategy that can benefit local communities, enable cost effective regional tendon supply and minimize emissions, as well as project risks, by removing long shipping routes.
By leveraging each other's expertise, technologies, resources and networks, the companies aim to make significant contributions to the local economy, create job opportunities and enhance the competitiveness of the floating wind industry in the Gulf of Maine.